ABOUT US
We've been scouring China's hidden food scene for decades, and leading guests to the city's hidden gems for more since 2010. We take pride in our restaurant, food and city history knowledge – our guides go through a rigorous training process and are active in the F&B industry – from food writers to industry professionals, our bilingual guides get rave reviews. Find out more about us below.


JAMIE, CO-FOUNDER & GUIDE
When not eating food, she's writing about it. The former dining editor of China's longest running English language magazine, Jamie spends her days finding the city's best hidden gems and learning secret recipes in the kitchens of the best restaurants. From holes in the wall frying up the best shengjianbao to Michelin starred chefs serving foie gras feasts, she's always hungry for more.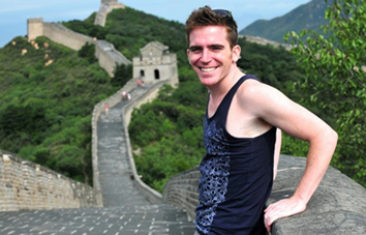 KYLE, CO-FOUNDER & GUIDE
A freelance editor and writer by day and foodie at every other time, Kyle has eaten and cycled his way around the world. From Chile to Germany and then back to China because he just can't resist bowls of steaming sesame noodles at any time of day. Kyle also works on jogging every street in Shanghai. In the meantime he loves showing visitors how delicious Shanghai really can be.
TOPHER, SHANGHAI GUIDE
Christopher grew up in Kentucky and arrived in China in 2001. He spent the next 7 years traveling to every corner of the country in various guises. During that time, he explored the outstanding diversity in Chinese culture, picked up Mandarin, and ate everything in sight. He's had both feet firmly planted in Shanghai since 2008. Ask him about the local improv comedy scene.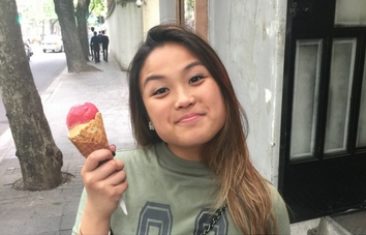 ASHLEY, BREAKFAST GUIDE
Ashley is originally from Singapore and Malaysia but spent her whole life in Shanghai so she's been spoiled with amazing food from all three countries. Her favourite restaurants are the quiet hole-in-the-wall places that serves simple and delicious cuisines, be it Mexican, Chinese, Italian, etc. She loves all food! When she is not working as a Breakfast Tour Guide, she is out and about with her dogs walking/biking all over Shanghai.
CHELSEA, NIGHT MARKETS GUIDE
As a Dutch Born Chinese Foodie, Chelsea always knew that her passion for food was determined by DNA and that she would move to China to explore the Chinese culture and most importantly to EAT. So she did! She eats everything (except celery) and she likes to push her spice level to the max (challenge her!).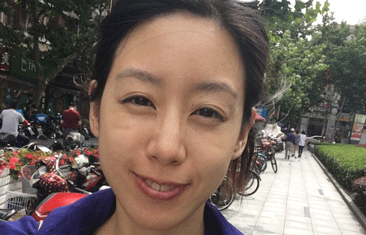 MARGARET, BREAKFAST GUIDE
Margaret was born and raised in LA and visited Taiwan & China on summer and winter breaks while growing up before making the permanent move to Shanghai in 2011. A product of Taiwanese & Dongbei parents, she loves traveling and exploring the foodie scene - especially when it includes fresh seafood and dumplings. Her family always seeks out the best restaurants wherever they've made our base, and she enjoys sharing her foodie discoveries with fellow travelers.
LAUREN, NIGHT MARKETS GUIDE
Lauren landed in China for a "ten-month adventure". She blames the soup dumplings for keeping her here. A former editor at That's Shanghai magazine, Lauren has sampled, and written about all-things Shanghai. She loves 'run'-touring, exploring the wilds of Inner Mongolia, and shuffling through the back alleys of Shanghai.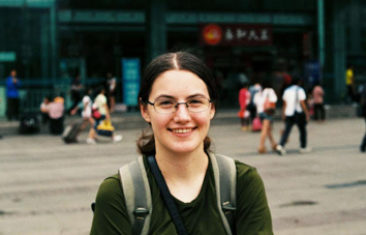 TRACY, NIGHT MARKETS GUIDE
Tracy came to China to study Mandarin, found a passion for education, and is staying for her day+ job to change the way the world learns (and teaches) languages. However, she definitely misses Portland food carts and Suzhou tangmian. She loves Sichuan peppercorn and cooking, but with excellent Chinese and international cuisine available in Shanghai, it's hard to do it all!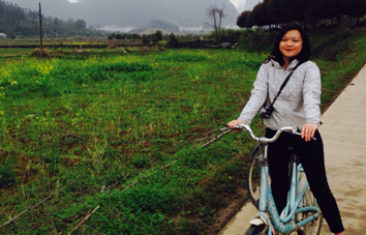 BRENDA, STREET FOOD BREAKFAST GUIDE
Originally from Singapore and having spent most of the past decade in the United Kingdom, Brenda came to Shanghai two years ago and dove straight into discovering the city's best hole-in-the-walls and local eats. When not eating or working in the media industry, she enjoys backpacking and amateur photography.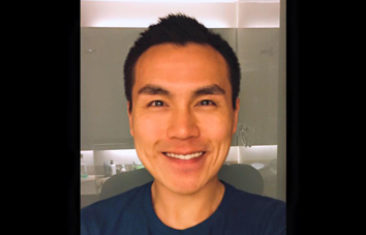 DOMINIC, STREET FOOD BREAKFAST GUIDE
Born in Hong Kong and raised in Toronto, Dominic first visited Shanghai in 1998, where he fell in love with shengjianbao, xiaolongbao and guotie – nearly all forms of fried and steamed dumplings. He's been living in China since 2009, writing and editing food and lifestyle articles for English publications in Shanghai and Hong Kong.
NYIMA, DUMPLING DELIGHTS GUIDE
Half Tibetan and half British, Nyima has lived in China for 5 years. Although she loves all Chinese food, especially spicy Sichuan dishes, as the granddaughter of a street-side jiaozi seller, she is biased towards dumplings. When she is not introducing guests to the wonders of dumplings, she is editing one of the local expat magazines.
STEFANIE, NIGHT MARKETS GUIDE
Stefanie first visited China in 2008 before the Beijing Olympics. Her fascination with the Chinese language and love of cheap street eats, particularly dumplings, brought her back to live in Beijing in 2011. Since then she has lived in Taipei and eventually found her way to Shanghai, where she is training for her first marathon to work off all that street food.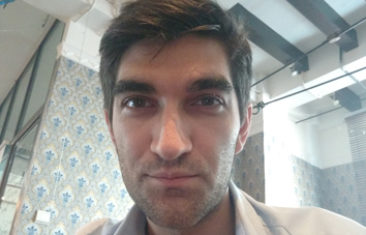 DAVID, NIGHT MARKETS GUIDE
David first made his way to China to study Mandarin. 4 yrs, 3 cities, and several thousand lamb kebabs later, he found his way to UnTour to lead fellow food lovers to discover new tastes & experiences in Chinese food. When not eating, David guides Western nuclear technology companies to success in the Chinese market and breaks it down on the salsa dance floor.
ROSE, NIGHT MARKETS GUIDE
Rose came to China in 2007 to work for an NGO based in Gansu, China's remote northwest province. During the day, Rose works as a teacher at Jiaotong University and as a freelance translator. At the weekends, she'll mostly be found eating her way around Shanghai and attempting to make sense of the local dialect! Ask her about places to visit in China's remote northwest.
MARIANNE, NIGHT MARKETS GUIDE
Marianne has been in and out of China since 2008. Through her high school and college years, she was able to sample her way through every style of Beijing and Shanghai's street food, beer and baijiu varieties. Marianne is an education product manager by day, and by night can be found roaming the streets for new restaurants, practicing yoga or attempting to play the guitar.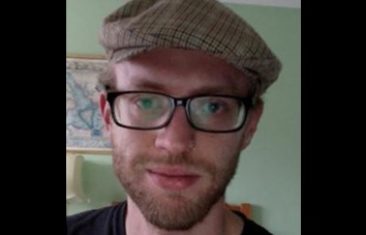 THOMAS, NIGHT MARKETS GUIDE
Thomas arrived in Chongqing, southwest China in 2012, were he developed a love of the in-your-face, fiery flavors of Sichuan cuisine. Moving to Shanghai two years ago to pursue a career in the alcohol industry, he still loves to find time to explore the diversity of Chinese cuisine.
GIULIA, NIGHT MARKETS GUIDE
Originally from Sicily, Giulia has been in China for 7 years and counting, exploring all of the best eating spots around the country but especially in Shanghai. In the daytime she sits in a grey cubicle in a tall office tower and that's why she spends her evenings as a night market guide, sharing the city's finest eats!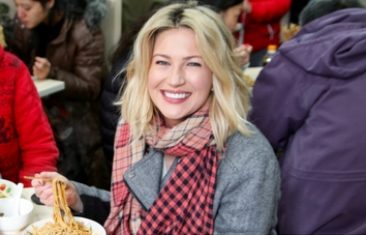 JENNIFER, NIGHT MARKETS GUIDE
Jennifer has been traveling the globe since 2009 as a writer, teacher and eater of all things delicious. Currently a features editor for one Shanghai's English language magazines, she spends her days scouring the city for new restaurants, and her nights eating at local hole-in-the-walls.
CHRISTINE, NIGHT MARKETS GUIDE
Christine is a Taiwanese-Chinese American who's traveled extensively throughout the Mainland but has settled in Shanghai. Her "China Dream" is to cajole all the secret recipes out of her local breakfast vendors. Ask her about places to see in Hangzhou & Shanghai, waste management and environmentalism in China, or just about anything else!
BRIAN, NIGHT MARKETS GUIDE
After 3 years of studying and eating his way through 25 cities and villages in China, Brian has settled down in Shanghai. As a Korean-American living abroad, he loves learning languages and has previously lived in South Korea, Japan, and Taiwan. Brian is completing his Masters in China Studies, working at an anti-counterfeiting tech startup, and co-writing a food blog on cheap eats in Shanghai.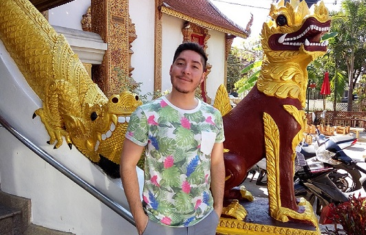 ANDRÉS, NIGHT MARKETS GUIDE
Andrés was born and raised in Mexico City. He lived in Wisconsin, Vichy, Dublin and Lyon before deciding to call Shanghai home back in 2010. His first week in the city was enough for him to obsess over Chinese language, culture and especially food. He'll not only try everything at least once, he'll love it and ask for seconds. When Andrés is not creating and promoting international education programs in China, he'll be sharing his love for all things spicy!
AMBER, BREAKFAST GUIDE
Hailing from the UK, Amber has lived in Beijing, Suzhou and Shanghai. Growing up with a Malaysian father, she embraced Asian foods from an early age, straddling the east-west cultural and culinary divide. She loves backpacking and her favorite cuisine is from China's far western region – Xinjiang province.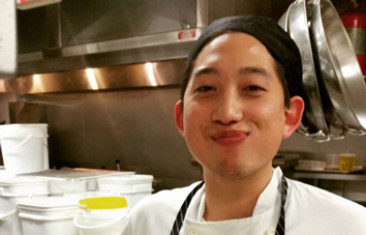 ERIK, DINNER GUIDE
Erik developed a passion for food and travel at a young age. A frequent visitor of Asia he finally made the jump and moved to Beijing from Toronto in 2013. His passion is food, the preparation, the taste, the service. Erik is currently working in the education field as a content developer but is looking to break into the food and beverage industry as a chef. In his free time, Erik likes to bike around the city, play volleyball, and find new unknown eateries.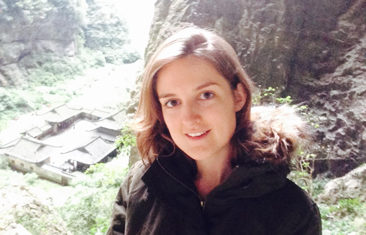 KATIE, DINNER GUIDE
In search of broadening her mind and her stomach, Katie left the UK and touched down in Beijing in 2008 and hasn't looked back. She spent extended periods of time in Nanjing & Fuzhou, then found herself back in Beijing and is happy to call this city her home away from home. Katie loves traveling and and her first priority upon arriving in a new place is to open one of her restaurant apps and scope out the best grub in town. Feel free to ask her for recommendations.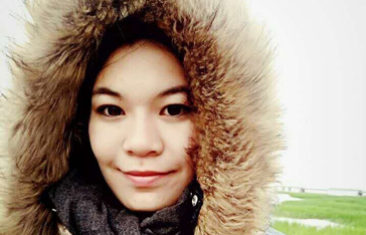 LOTUS, DINNER GUIDE
Lotus arrived in China in 2004 and counts herself as one of the 'China veterans'. She is half Chinese and half Austrian and studied Chinese language, culture and history for her Bachelor's degree. Lotus has been active in the tourism industry for the last couple of years. A foodie at heart, she is very happy to be able to pursue her passion for food by introducing guests from all over the world the many layers and stories that make Chinese cuisine so fascinating and delicious.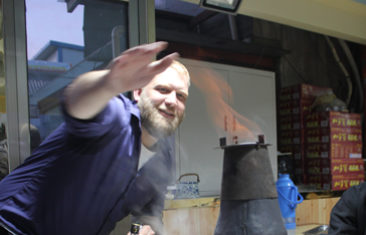 GARTH, DINNER & B-FAST GUIDE
Since arriving in Guangdong Province in 2002, Garth has spent more than a decade in awe of China's cultural, linguistic and culinary diversity. After moving to Beijing in 2009, Garth has been working hard to uncover the city's best bars, restaurants and nightlife as a freelance writer & columnist for City Weekend and The Beijinger. When he isn't searching for Beijing's newest (or oldest) eateries, Garth also works backing local bar owners and restaurateurs as a menu, management and media collaborator. Garth is a conflicted but dedicated carnivore.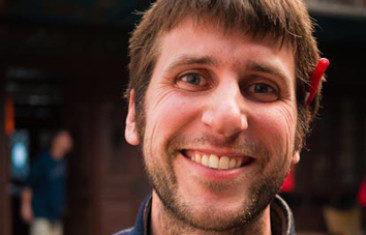 MCK, BREAKFAST GUIDE
The first bite numbed his tongue and opened his mind... and that was the start to the story of how Chinese cuisine changed MCK's relationship with food, altering his life - and stomach - forever. From smalltown Upstate New York to the big city of Beijing in 2004, these days MCK is building a community of people who ask good questions and, when not sharing Beijing's culinary delights with you, feeds everyone who comes to his kitchen :)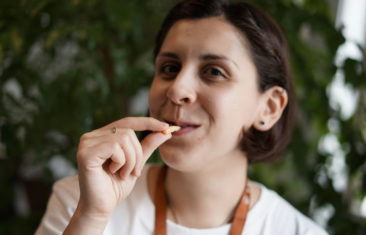 FRANCESCA, DINNER GUIDE
Francesca is a research specialist in a corporate office, but her dream is to open her own restaurant in China. Growing up she spent most of her time running around her grandma's restaurant and now, in Beijing, she runs around the city looking for new eateries every chance she gets. She is passionate about all that is Chinese and she has been trying to master Chinese since high school. When she is not at work, or out eating, Francesca is busy buying cookbooks and filling her friends' stomachs with her culinary experiments.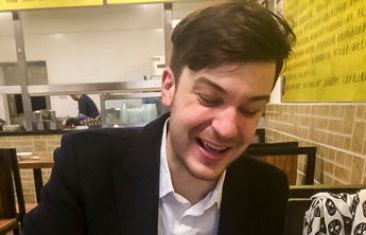 Zeben, DINNER & B-FAST GUIDE
Zeben hails from Alaska, and moved to southwestern China in 2012 to be a volunteer teacher in a small village in Yunnan for two years. In Yunnan, Zeben ate nearly every part of a chicken and pig, sipped baijiu with local teachers, and dined on bee larvae (tender) and stir fried wasps (crispy!). Zeben moved to Beijing in 2014 to study Mandarin and has been wandering the hutongs and enjoying the food here ever since.
KELLY, DINNER GUIDE
An unabashed foodie, Kelly has been combing the streets of Beijing for good eats since her first stint way back in 2008 - apparently one visit was enough and she's been here ever since. Her fondness of food groups and people alike drew her to joining the team and she's happy to navigate hungry guests through the _hutongs_ to dig up some delectable treats.