ABOUT US
UnTour Food Tours is not your typical tourist experience. Our small, passionate team of food lovers have been taking guests off the beaten path to eat shoulder-to-shoulder with locals since 2010. Join us in Shanghai, Beijing, Chengdu and Hong Kong to discover China's delicious food, explore authentic neighborhoods and learn the fascinating stories that make up 5,000 years of culinary history. We hope you're hungry!
About Our Team
We've been scouring China's hidden food scene for decades, and leading guests to the city's hidden gems for more since 2010. We take pride in our restaurant, food and city history knowledge. Our guides go through a rigorous training process and are insiders-in-the-know who are active in the local F&B industry. From food writers to industry professionals, our bilingual guides get rave reviews. Find out more about our guides below.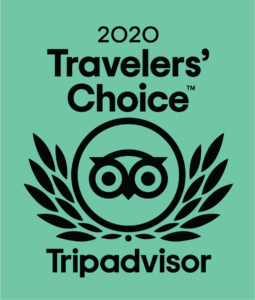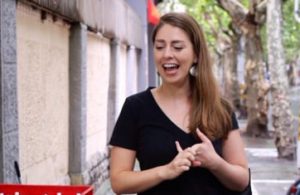 JAMIE BARYS, FOUNDER & CHIEF EATING OFFICER
Jamie has lived and worked in Shanghai since 2007. When she's not eating food, she's writing about it. The former dining editor of China's longest running English language magazine, Jamie spends her days finding the city's best hidden gems and learning secret recipes in the kitchens of the best restaurants. From holes in the wall frying up the best shengjianbao to Michelin starred chefs serving foie gras feasts, she's always hungry for more.
KELVIN, BREAKFAST, DINNER, SPEAKEASY & DUMPLING GUIDE
Born in Hong Kong to a Cantonese Macanese family of foodies and avid travelers. Kelvin was raised to love and try a vast range of food from all around the world. Having spent 20+ years of his life in Shanghai, he's potentially eaten an olympic sized swimming pool worth of Xiaolongbao in his lifetime. In his spare time he loves to cook foods of all sorts of cuisines, attempt to try every hole in the wall restaurant in town, and work with animal rescue groups to help dogs find homes.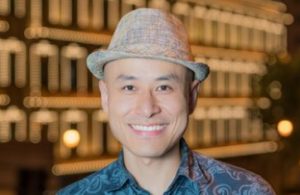 LI, BREAKFAST & DINNER GUIDE
Li moved back to Shanghai from Honolulu, Hawaii in 2014. His hometown is in Guiyang, Guizhou and he grew up in Zhuhai, Guangdong, close to Macau. When he's not leading tours, he's a portrait and event photographer. You may even see him on the street taking some shots! At his dining table, there's no right or wrong way of eating. He doesn't judge, "use your finger if you have to!" His experience in the tourism and F&B industries both in Hawaii and Shanghai makes him a perfect foodie guide!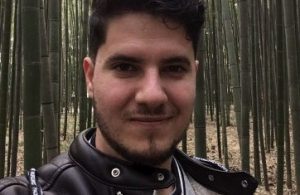 PAUL A, BREAKFAST, NIGHT EATS & SPEAKEASY GUIDE
The first time Paul felt the tingling of a Sichuan peppercorn on his tongue he knew China was a country worth exploring. After getting a degree in Chinese language at UNC Chapel HIll and working two years in Orlando, Paul relocated to Shanghai in 2017 to pursue a masters in tourism management. You can catch him performing as drag legend Lady N Gentlemen, slurping cheese foam off mango smoothies, or playing with LEGOs in his apartment. If you're curious, ask him about the LGBTQ community in Shanghai.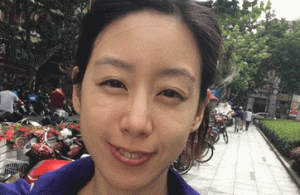 MARGARET, BREAKFAST GUIDE
Margaret was born and raised in LA and visited Taiwan & China on summer and winter breaks while growing up before making the permanent move to Shanghai in 2011. A product of Taiwanese & Dongbei parents, she loves traveling and exploring the foodie scene – especially when it includes fresh seafood and dumplings. Her family always seeks out the best restaurants wherever they've made our base, and she enjoys sharing her foodie discoveries with fellow travelers.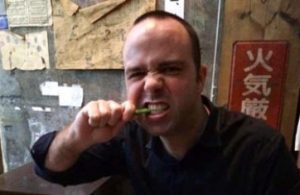 TOPHER, NIGHT EATS, BREAKFAST, AND BEER GUIDE
Christopher grew up in Kentucky and arrived in China in 2001. He spent the next 7 years traveling to every corner of the country in various guises. During that time, he explored the outstanding diversity in Chinese culture, picked up Mandarin, and ate everything in sight. He's had both feet firmly planted in Shanghai since 2008. Ask him about the local improv comedy scene.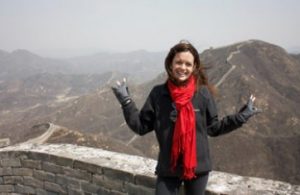 Lauren landed in China for a "ten-month adventure". She blames the soup dumplings for keeping her here. A former editor at That's Shanghai magazine, Lauren has sampled, and written about all-things Shanghai. She loves 'run'-touring, exploring the wilds of Inner Mongolia, and shuffling through the back alleys of Shanghai.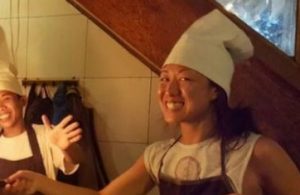 CHRISTINA, BREAKFAST GUIDE
Born in Canada to Hong Kong parents, Christina originally moved to Beijing for a 1 year language program. That was 8 years ago. She's eaten her way through China and claims that it's all 'market research' for her day job, helping restaurants and food brands enter China. When she's not stuffing her face with goodies, she's running or cycling through the streets of Shanghai.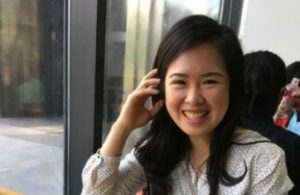 Rebecca was born and raised in Indonesia before moving to Perth, Australia. She spent 8 years there before coming to Shanghai in 2015. Some of her favorite foods are spicy numbing hotpot, crispy juicy shengjianbao dumplings, and savory breakfast pancake (jianbing). She spends her free time eating her way around Shanghai, and then burning it all off by training hard in the gym- life is all about balance, after all!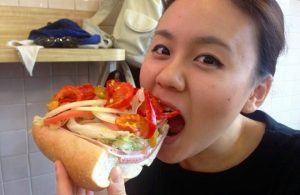 SILVIA, KOREATOWN & HAIRY CRAB GUIDE
Silvia was born in Korea and raised mostly in Shanghai, where she grew up eating baozi for breakfast and kimchi jjigae for dinner. When she isn't teaching as a language professional, she takes on the mission of a Korean food evangelist to convert anyone who will listen. To follow in the footsteps of her mother, who showed her that cooking is love made visible, Silvia enjoys cooking for friends and family. Talk to Silvia on her tours for hidden homemade banchan delivery services (and all things Korean) in Shanghai.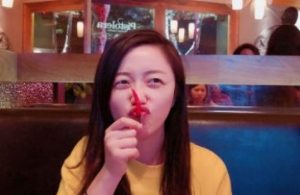 Ita was born in Luoyang, a historic city in the middle part of China that is known for being the capital of more than ten dynasties throughout China's history. Brought up eating the most delicious noodle and dumpling dishes, Ita became a foodholic and wherever she goes, she is always excited to explore local restaurants, street eateries, and the stories behind them. After four years of college in Shanghai, Ita spent two years in the US where she enjoyed cuisines from all over the globe.She returned to settle in Shanghai in 2015 and now Ita's favourite weekend activity is to discover the most delicious hidden gems in the city.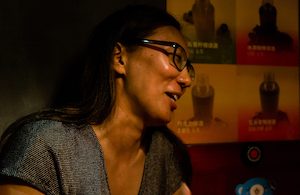 JOOYOUNG, KOREATOWN GUIDE

Raised by a grandmother who was devoted to cooking and feeding her family and friends, Jooyoung inherited those traits. Sharing good food with good people around her became a priority in her life. After living in the multicultural cities like LA, Seoul, and Shanghai, Jooyoung has learned to appreciate various cuisines and respect each's different cultural aspects. Finding a great restaurant in town and introducing it to her friends or making a dish from for fresh seasonal ingredients and sharing it with her family are what she enjoys the most.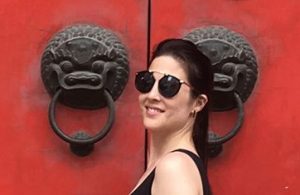 Jasmin first visited China in 1989, fell in love with salt and pepper pigeon on a train going south, and didn't stop visiting until she finally moved in 2007. With a family motto of "minimum five meals a day" when travelling, finding and feeding is in her genes. Food to her is not just fuel; it is discovery, history, culture, and nostalgia all rolled up into a tasty, moreish, deep-fried ball. In-between eating or planning her next meal, Jasmin is an architect with a passion for traditional Chinese architecture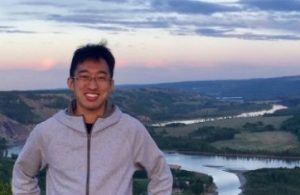 Joseph moved to Shanghai from Singapore in 2012 and enjoys the fusion of local delights this vibrant city has to offer. He loves exploring new dining spots with friends and believes that sharing delicious food experiences connects people. A running and hiking enthusiast, he hopes to stay healthy so that he can appreciate Shanghai's delectable food scene.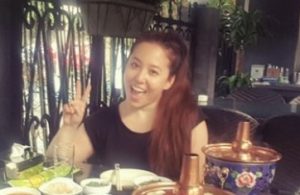 JULIA, BREAKFAST & DINNER GUIDE
Half German and half Chinese food-enthusiast Julia grew up in Hong Kong and Beijing, thoroughly enjoying a household that offered the best of both worlds/cuisines. After studying in Germany, she decided to go back to Beijing in 2014 because she felt she hadn't had enough jianbing yet. Besides her fondness of baking and bonding with friends and family over great meals in her free time, Julia is always excited to try any new dish of any region she hasn't come across.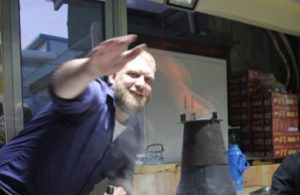 GARTH, BREAKFAST & DINNER GUIDE
Since arriving in Guangdong Province in 2002, Garth has spent more than a decade in awe of China's cultural, linguistic and culinary diversity. After moving to Beijing in 2009, Garth has been working hard to uncover the city's best bars, restaurants and nightlife as a freelance writer & columnist for City Weekend and The Beijinger. When he isn't searching for Beijing's newest (or oldest) eateries, Garth also works backing local bar owners and restaurateurs as a menu, management and media collaborator. Garth is a conflicted but dedicated carnivore.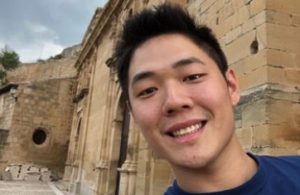 Michael has been chowing down in Beijing for 9 years. At over 20 countries and counting, this seasoned food traveler experiences new cultures through local specialty dishes, holes-in-the-wall, and rowdy wet markets. He's also opened 4 restaurants in Beijing and loves exploring the quirky hutongs where you can still get a slice of Old Beijing.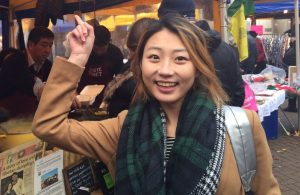 Zoe grew up in China's northeastern city of Dalian, where developed her affection for food from the shellfish on the coastlines of Liaotung Peninsula. She moved to Beijing in 2012 and spent her 4-year college life eating her way through the city. You can always find her sitting around a simmering spicy hotpot or slurping a bowl of Dandan noodles at a tiny eatery.