15+ Tastings at 4-5 Seated Stops

Family Friendly

3 Hour Experience
As the financial capital of China, Shanghai attracts millions of migrants who bring their local culinary traditions and ingredients with them. As the sun sets, we'll explore the best local and regional cuisines the city has to offer, paired with local beers, spirits (or soft drinks) in a centrally-located, authentic residential neighborhood. Taste local dishes from the Shanghai Jiangnan area, as well as southern and northwest China & Sichuan. Explore just how different regional Chinese foods can be on this evening Shanghai food tour!
Price:

Adults: US$80
Kids (Ages 6-12): US$60
Tiny Tots (Ages 0-5): Free (if tasting not required. If the tiny tot would like a tasting, please purchase a Kids' ticket).

Duration:

3 hours

When:

Every night at 6:00pm or 6:45pm. For private tours or other dates, please contact us.

Where:

Near Jiangsu Rd Metro. The exact tour meeting point will be emailed upon booking.

Max Group Size:

8 guests + 1 guide or 12 guests + 2 guides. Please contact us for large groups.

Transport:

Walking (2.3 km or 1.5 miles)

Inclusions:

15+ Tastings • Unlimited Chinese Beer, Liquor, Soft Drinks & Bottled Water • Welcome Packet • Awesome Bilingual Tour Guide!

How To Book:

Click here to book your tour.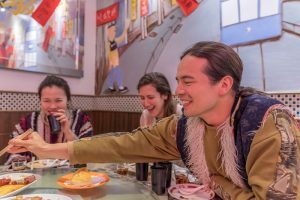 TASTE CHINA'S BEST REGIONAL CUISINES – ALL IN ONE NIGHT!
From the local sweet & sour flavors to spicy Sichuan sauces from China's far southwest, you'll explore the best Chinese food Shanghai has to offer.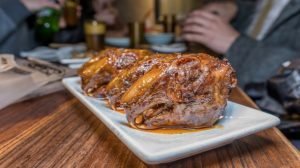 GET UP CLOSE & PERSONAL WITH YOUR FOOD
Whether it's cracking into spicy rabbit head with plastic gloves on or checking out the roasted meats headed for your table, you'll love this feast for the eyes and the mouth.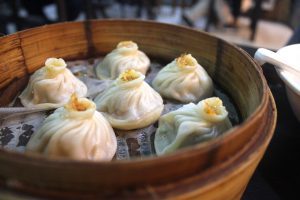 DINE AT UNIQUE NEIGHBORHOOD RESTAURANTS
Discover where locals go for authentic Shanghainese cuisine and sample some of the finest soup dumplings in Shanghai.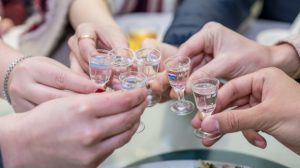 TRY THE WORLD'S MOST CONSUMED LIQUOR
Wash it all down with baijiu – you've never had anything quite like this before. Plus get sauced on the local beers and the region's famous yellow wine with your new foodie friends.
Vegetarians and Pescetarians are welcome, but will have to skip out on several dishes. We will make substitutions where possible, but please note that we cannot substitute all dishes, so the selection of dishes will not be as large as the selection for omnivores.
*Please note on some tours we may stop for rabbit head, a local delicacy that is eaten with your hands. You can choose to opt out. 
Vegans are also welcome, but there will be limited options. If you'd like to book this as a private tour that features only vegetarian or pescetarian food, please contact us. 
These allergies have not been a problem in the past, however we cannot guarantee that the utensils and other cooking tools used in the kitchen to prepare our food tour dishes have not touched any shellfish/nut ingredients. Please bring your epi pen or other meds to the tour if you choose to participate.
The tour guides, Leigh and Chang, introduced everyone to each other and were happily guiding us through all the spots on the itinerary. Their energy and history knowledge instantly earned our trust and throughout the night the guests were getting more excited and engaged. Leigh and Chang didn't just teach us about the food and its origins, but also about Shanghai's roots and development.
My husband and two teenage kids joined Ashley on an evening tour - what a fun night! Ashley took us to a neighborhood we wouldn't have explored on our own and we tried all sorts of delicious foods that we haven't ever tried. Ashley and the other guide were young, fun and very informed. We really enjoyed getting to share this experience with lots of other travelers from around the world. Would definitely recommend this tour!