SHANGHAI HAIRY CRAB FEAST
Local Delicacy

Limited Time Only!

3 Hour Culinary Experience
You'll discover the delicious reasons why China goes crazy for these crabs two months every year! We'll head to Old Town to sample xiefen xiaolongbao (crab roe soup dumplings), whole hairy crabs, crab dishes, and local specialties. And we'll wash it all down with a huangjiu tasting platter, China's answer to brandy – which Traditional Chinese Medicine doctors and sommeliers both agree is the perfect pairing with hairy crab.
This seasonal specialty dinner has limited availability based on peak hairy crab season, and we're only running five public tours in 2021, so act fast to get your spots!

Price:

Adults: US$125 / RMB 800
Kids: This is an adults-only experience

Duration:

3 hours

When:

Please note that 2022 Hairy Crab Season is Sept 30-Nov 30. We will be announcing our 2022 dates in Summer.

For private or additional dates, please contact us.

Where:

Near Lujiabang Metro. The exact meeting point will be emailed upon booking.

Max Group Size:

10 guests + 1 guide. Please contact us for larger groups or private tours.

Transport:

Walking (1.8 km or 1 mile)

Inclusions:

6-7 Hairy Crab Dishes Sampled • Plus 5+ Non-Crab Dishes Sampled • Shaoxing Wine Tasting Flight • Full Hairy Crab • Chinese Beer, Soft Drinks & Bottled Water • Welcome Packet • Awesome Bilingual Guide!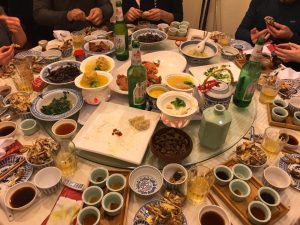 EXPLORE OLD TOWN
You'll see how locals live (and eat) in some of the city's oldest neighborhoods on the outskirts of Shanghai's former walled city – before the wrecking ball turns this area into high-rise apartment buildings. We'll eat at three different local restaurants in this neighborhood.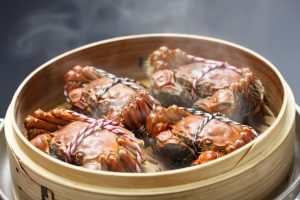 LEARN ALL ABOUT HAIRY CRAB
From telling the difference between the sexes (and which one is in season) to what bits NOT to eat of the crab to what catadromous means, we'll walk you through the whole process and turn you into a hairy crab expert by the end of the night.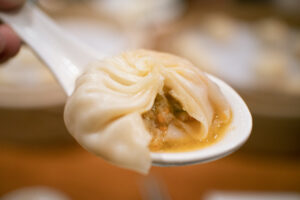 SAMPLE MULTIPLE HAIRY CRAB DISHES
From xiaolongbao to noodles to lion's head meatballs, you'll taste the most delicious ways locals integrate the hairy crab meat and roe in their cuisine when autumn arrives.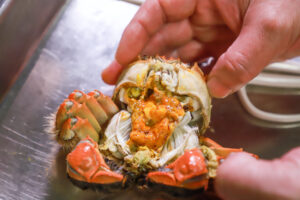 GET UP CLOSE & PERSONAL WITH YOUR FOOD
Eating a hairy crab requires special knowledge – you can't just crack into these delicacies willy-nilly! We'll show you the steps to eating them like a Shanghainese, and give you a recipe to try at home.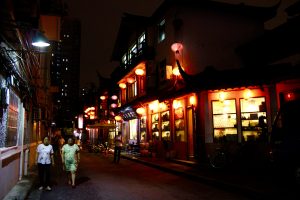 SIP LOCAL CHINESE BRANDY
There's a reason why Shanghainese diners always pair their hairy crab dishes with ginger, vinegar and Shaoxing wine. First, it tastes delicious. Second, Traditional Chinese Medicine!
We are unable to accommodate dietary restrictions on this dinner. Thank you for your understanding. 
I highly recommend UnTour Shanghai's Hairy Crab experience! Our guide, Charlotte was fun and informative. We had an excellent group of people on the tour and I thoroughly enjoyed myself. Even though I live in Shanghai, I still learnt so much about the local cuisine and culture. If you're visiting or live in Shanghai it's a great way to learn more about the city and people.
Ever wondered why Shanghai goes crab crazy two months out of the year? Find out why, and also discover the reasons Tang Dynasty poets immortalized these crabs in verse millennia ago with this hairy crab feast...You'll also learn the multi-step process to cracking open the crab, and discover the Traditional Chinese Medicine reason why you should pair it with plenty of huangjiu (Chinese brandy).