SHANGHAI NIGHT EATS & WINE PAIRING
Street Food + Wine Tour

Adults Only Tour

3 Hour Experience
Are you curious about Shanghai's nighttime food scene? Do you like to drink wine, but haven't been introduced to China's international award-winning boutique wineries? Join us on a nighttime eating and drinking extravaganza, as we pair our authentic Night Eats foods with surprisingly delicious 'Proudly Made in China' wines. Everything you wanted to know about (good) Chinese wine, but were too afraid to ask! We've selected three award-winning wines for an adults-only local nighttime food and drink extravaganza. You've never tasted local wine like this before!

Price:

Adults US$100 / RMB 700

Start Time:

7:30pm, 3-hour tour
For private tours or other dates, please contact us.

When:

For private tours or other dates, please contact us.


Meeting Place:

Near Jiangsu Rd Metro. The exact tour meeting point will be emailed upon booking

Transport:

Walking (2km or 1.2 miles)

Inclusions:

More than 15 food samples from two seated tasting stops, generous samples of three award-winning wines, unlimited local beer and spirits, bilingual guide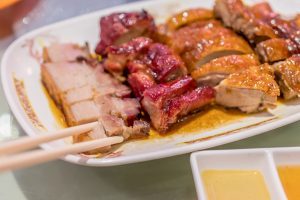 INDULGE YOURSELF
At our first stop, we'll start with a sparkling Chenin Blanc from one of China's most-awarded boutique wineries. The bubbly pairs perfectly with the Cantonese specialties, like roast meat and fried noodles, at the first stop.
LEARN ABOUT LOCAL CUISINE
Explore the flavors of the Jiangnan region at this old-style local restaurant and find out why the seafood heavy menu pairs so well with a Riesling from Ningxia province. You'll learn about the different grapes that are popular in China, and why red wine dominates the market.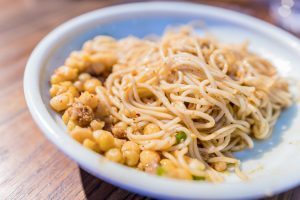 SPICE UP THE NIGHT
We'll end the night at a trendy Sichuan restaurant where the big flavors of the spicy region pair with a bold 2015 Cabernet Sauvignon-Merlot blend from the foothills of the Helan Mountains. Along the way, you'll learn about what makes these wines unique, the Chinese wine industry and much more.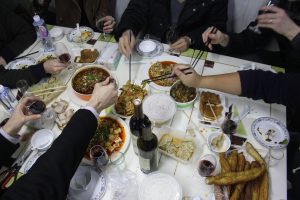 EDUCATE YOURSELF WHILE YOU EAT
You'll leave with new friends, a full stomach, and armed with the knowledge to impress at your next party. We'll get your tastebuds buzzing and leave your belly full or we'll refund your ticket, no questions asked!
"Nothing stays still for long in China's sexiest city — be it the ever-taller thrusting architecture, the sizzling fast food, the buzzing fashion scene or the 'grape leap forward' in revolutionary local wine. Drinking's a mad, mad swirl… From Ningxa Riesling to biodynamic Cabernet Gernischt from Inner Mongolia, China is revolutionising its wine industry. Find out on UnTour's night-market and wine-pairing tour, sampling porky dumplings with Sino vino in the streets around People's Square."
We finally did the UnTour wine and food pairing after many recommendations from friends. We've lived in Shanghai for 2.5 years and have never been. It did not disappoint!! The guides were great and very relaxed. All the food was delicious and geared towards western palate. We met such people on the tour, we became instant friends for the fun evening. We would do it again in a heartbeat!!