Shanghai Speakeasy Cocktail Tour
Cocktail Mixing Class

Adults Only Tour

4+ Cocktails Included
Take a stroll through Shanghai's famous French Concession and discover some of the best speakeasies and noodles in town. You'll kick things off with a cocktail mixing class with a pro bartender in a hidden gin bar, then settle in for another round of cocktails while slurping some of the city's best strands from a hole-in-the-wall noodle shop that is famous among those in the know. Next up, you'll slip through secret entrances to explore not one, but two of Shanghai's best speakeasies and grab a Taiwanese treat along the way. Discover the best cocktails hidden in plain sight!

Price:

Adults (non-drag public tour): US$110 / RMB 700.

Adults (drag public tour): US$125 / RMB 800.

Private tour: Minimum 8 adults for a private tour. If you'd like to upgrade your private tour to a drag tour with Shanghai drag legend Lady N. Gentlemen, there is an additional charge of RMB 1,200 (US$185) per tour.

Duration:

3.5 hours

When:

6pm. For private tours or additional dates, please contact us.

Due to Covid-19 and travel restrictions, we are offering limited public tours. However, we offer private tours every day of the week, based on guide availability.

To inquire about a private tour, please add us on WeChat (ID: UnTour), contact us at this link , or email info@untourfoodtours.com with your requested dates and tour! or via WeChat at UnTour with your requested dates and tour!


Meeting Place:

Near Changshu Rd metro. The exact tour meeting point will be emailed upon booking.

Max Group Size:

12 guests + 1 guide. Please contact us for large groups.

Transport:

Walking (2.0 km or 1.2 miles)

Inclusions:

4 Cocktails • 2 Food Tastings & Unlimited Bottled Water • Cocktail Mixing Class • Welcome Packet • Awesome Bilingual Tour Guide!

How To Book:

Click here to book your tour.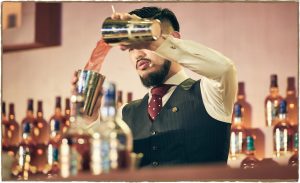 MIX IT UP!
Kick off your tour with a cocktail mixing class and acquire pro bartending skills. You'll get to play with unique ingredients and styles, and try multiple flavor profiles!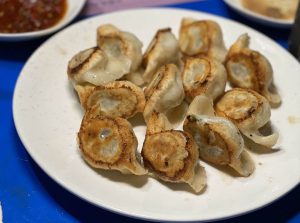 LINE YOUR STOMACH WITH DELICIOUS SNACKS
Discover a hidden noodle shop that also serves up excellent dumplings, and pair your local cocktail with a Taiwanese snack at one of our speakeasies.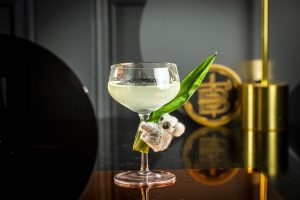 UNCOVER SHANGHAI'S BEST SPEAKEASIES
Find the hidden secret entrances of two of Shanghai's best speakeasies. But the fun doesn't stop there - inside you'll get the full scoop while enjoying their award-winning cocktails.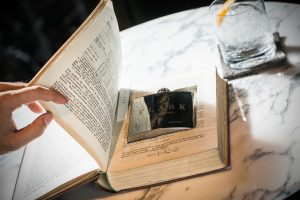 DISCOVER SHANGHAI'S SAUCY SECRETS
Experience cocktail delivery at its finest while learning about the modern drinking culture in Shanghai.
Vegans, vegetarians & pescetarians are more than welcome and will find plenty to eat at one of our stops. We will make substitutions where possible and add a few extra dishes for you. Please keep in mind that dishes will be cooked in kitchens that use the same cooking utensils to cook meat and fish dishes. (If you'd like to book this as a private tour that features only vegetarian or pescetarian food, please contact us.)
We are not able to make food substitutions for those with gluten free restrictions and/or Celiac disease as soy sauce/wheat wrappers is very prevalent in our tour stops.
These allergies have not been a problem in the past, however we cannot guarantee that the utensils and other cooking tools used in the kitchen to prepare our food tour dishes have not touched any shellfish/nut ingredients. Please bring your epi pen or other meds to the tour if you choose to participate.