Jianbing Map
A savory traditional Chinese crepe with a fried egg and fillings, this street food's origins are traced to Tianjin. Beijingers are known for their love of the jianbing, featuring a more substantial base and savory sauces, but Shanghai also serves up a delicious, albeit slightly crispier and sweeter version. With street food disappearing across China's major cities, vendors are increasingly hard to find but always worth the effort to seek out!
The perfect on-the-go meal, these thin crepes are fried on flat griddles with an egg, and then flecked with cilantro, green onions and pickled mustard tubers. Savory bean paste and fiery chili paste are slathered on to add depth and flavor, while a deep- fried wonton skin adds crunch (or substitute a youtiao 油条 – Chinese crueler for a bread-ier filling.
There are also plenty of other regional variations and toppings available based on your preference and location. If you prefer your treats non-spicy, just ask for it "búlà (不辣)" and the vendor will forgo the chili.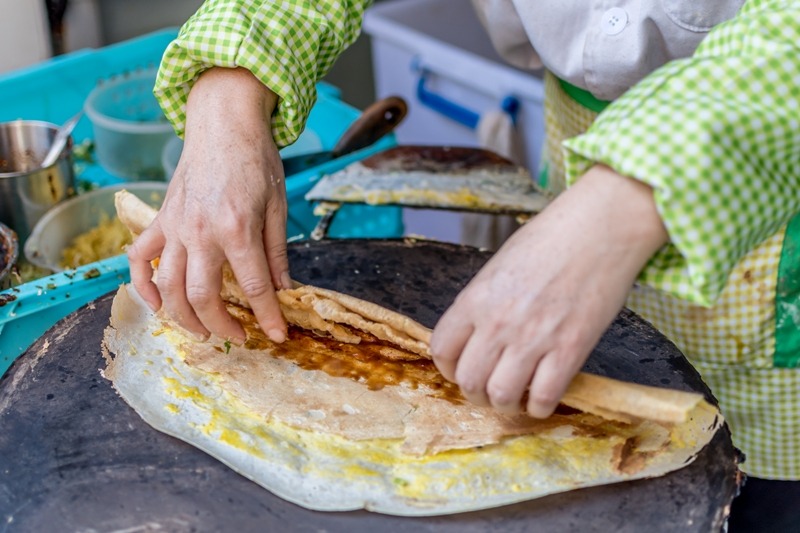 Find the nearest jianbing to you – If you don't see your favorite spots, be sure to let us know with the contact form below. #JianbingMap
win the ultimate jianbing prize package
Add your location with this form to enter: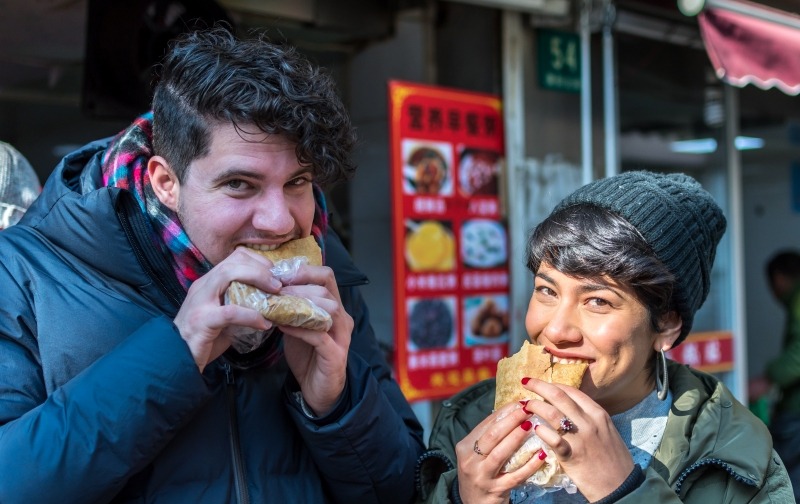 the original jianbing blanket - on sale now
The blanket is perfect for:
-Turning heads at a picnic
-Impressing your hipster friends with your obscure Asian street food knowledge
-Long nights in front of the fireplace with your partner in crime, and so much more.
Features & details:
– Soft, plush, tasty microfiber
– Be the youtiao in your very own jianbing blanket at home
– So big! 150cm of jianbing goodness (5 feet!)
– Roll up your baby or a friend
– Great gift for the foodie in your life
– Be the hit at your next picnic, party, or with your snuggle buddy couch partner (quality jianbing and chill time)