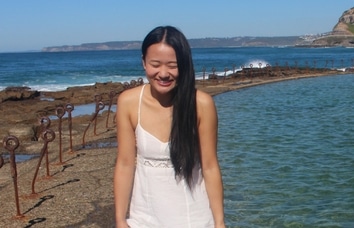 Name, Age, Nationality
My name is Yufei (Cherry) Chen and I'm Chinese, born and raised in central China, with 4 years of college life in Beijing, 2 years of postgraduate life in Wuhan, 1 year of teaching job in Australia, and two years of working experience in Shanghai.
What's your 'other job' and what do you love about leading food tours?
I work in Human Resources, but my favorite part of leading tours is meeting interesting people from all over the world and seeing them enjoy Chinese food as well as culture.
What is the one restaurant that you recommend to every visitor?
I love Nanjing Impressions – here are 2 locations in Shanghai.
上海市黄浦区南京西路258号世茂商都3楼
3F Shimao Plaza, No.258 West Nanjing Rd, Shanghai
+86 21 3953 9777
https://cn.tripadvisor.com/Restaurant_Review-g308272-d7178794-Reviews-Nanjing_Impressions_Renmin_Plaza_Shimao-Shanghai.html
上海市卢湾区淮海中路282号香港广场3F北座
3F North Building Hongkong Plaza, No.282 Mid Huaihai Rd, Shanghai
+86 400 187 7177
https://cn.tripadvisor.com/Restaurant_Review-g308272-d10585852-Reviews-Nanjing_Impressions_Hongkong_Plaza-Shanghai.html
Where do you go when you want to travel out of the city?
I love mountains, going to the outback, e.g. western China etc.
Any areas of the city you find yourself going back to all the time, and why?
Parks, such as Jing'an Park or People's Park. It's nice to have relatively exclusive area right in the center of the busy city, the contrast is charming.