I'm often asked on tours about the episode where Anthony Bourdain comes to Shanghai for his show, No Reservations (see embed below). It had been a while, so I rewatched it today and it was definitely good for a bit of a chuckle.
In all reality, it's only a few years old, but already hopelessly out of date. From his shots of the bund, to the views out of his car from the elevated highway, not just the skyline has changed.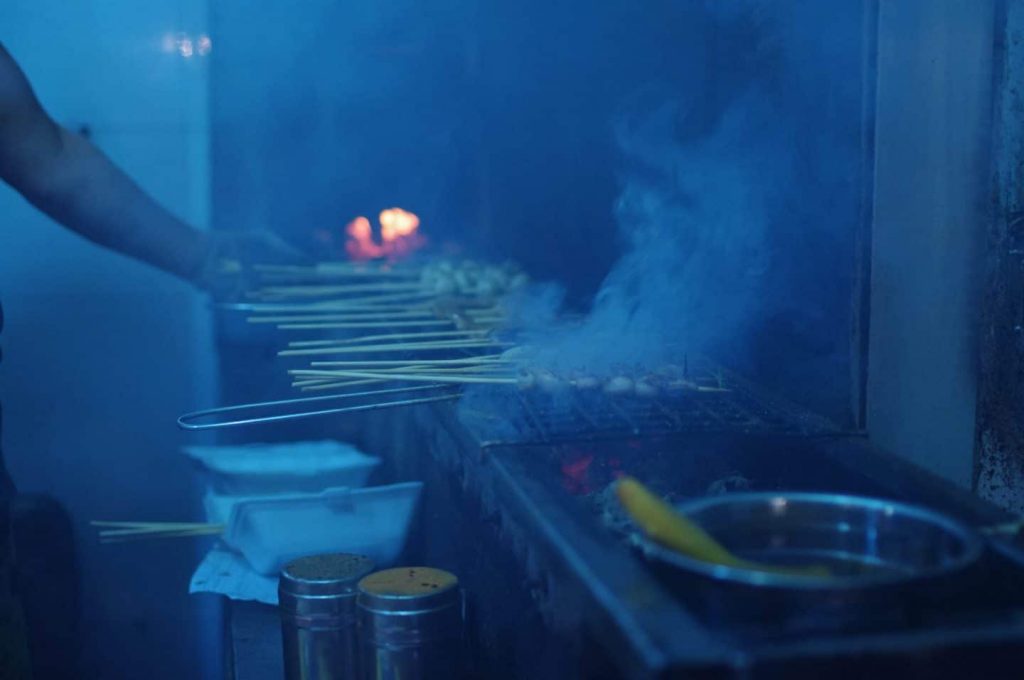 In the first part, Bourdain visits the biggest tourist trap of them all, the Nanxiang dumpling house in the middle of Yu Garden.  That, and the requisite hours-long line do still exist churning out thousands of Shanghai's famous soup dumplings, or xiaolongbao. Rest assured there are many others that are even better scattered throughout the city that don't require queueing with the masses. We visit one regularly on our Street Eats morning walking culinary tour. They are, as he describes, on par with dishes from any top restaurant in the world. Simply divine.
For the second part, Bourdain visits Wujiang Snack Street, up in the Jing An neighborhood of Shanghai. Unfortunately, over the last few years, the street has been massively overhauled, and is now generally awash in international chains such as Subway, Dairy Queen, Boost Juice, and more. There are a few hidden gems to be found, but it's mostly a sterile place that looks about like any other city.
Our Night Markets Street Eats tour visits some of Shanghai's last remaining Old Town food streets that are brimming with authentic treats and delicious snacks for the city's late eaters. We sample a huge range of foods, from grilled garlic scallops to Xinjiang bbq meats, to crawfish and much, much more.  Contact us if you'd like to get an even more insider's view than Anthony Bourdain could hope for!