We asked our friends over at Naked (purveyors of China's finest nut butters) to come up with a special recipe for #WorldJianbingDay. And boy did they deliver! Check out the recipe bel!
We're used to going a bit nuts here in the NAKED kitchen, but this recipe truly tested our nutty innovation. We pushed ourselves to the NAKED limit and what came out is a truly delicious and creative, albeit a bit ugly, mala peanut butter jianbing.
Base ingredients:
100 g All-purpose flour
10 g Multi-grain flour
10 g Corn flour
2 g Baking soda
200 ml Water (add less water for a thicker batter)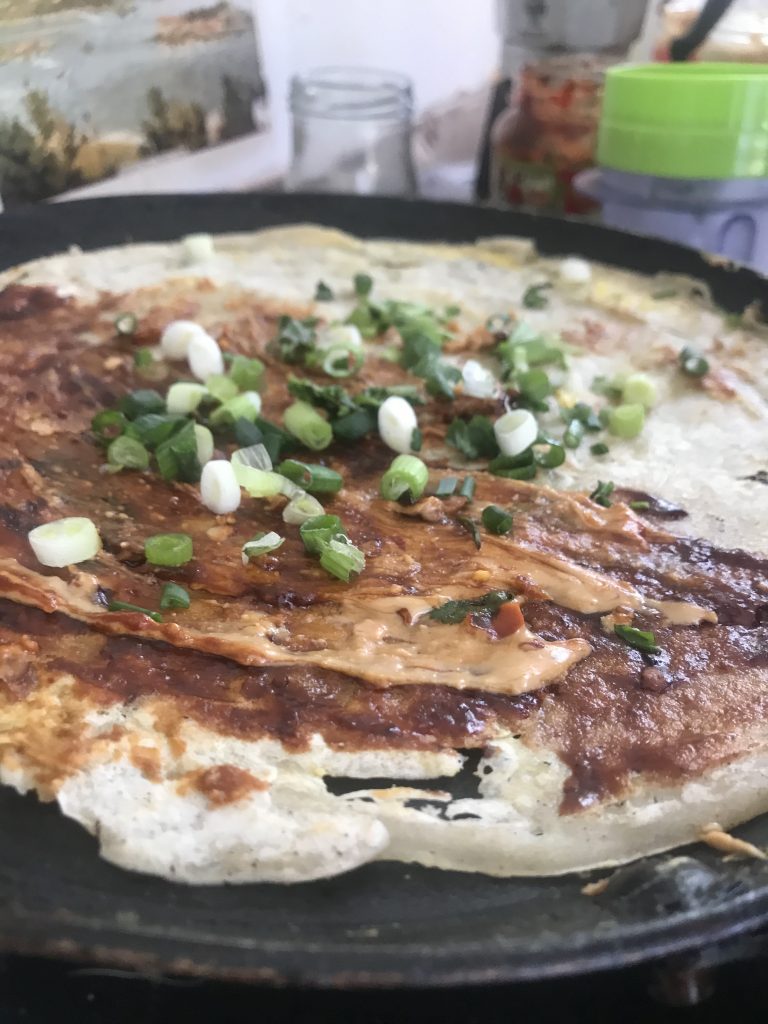 Toppings:
1 Egg
Peanut butter, to taste
Cilantro/coriander, chopped
Green onions, chopped
Sesame seeds
Sweet bean paste
Fermented bean paste
Chili paste
Sichuan peppercorn powder
Cheesy-flavored Doritos (yeah, you heard right)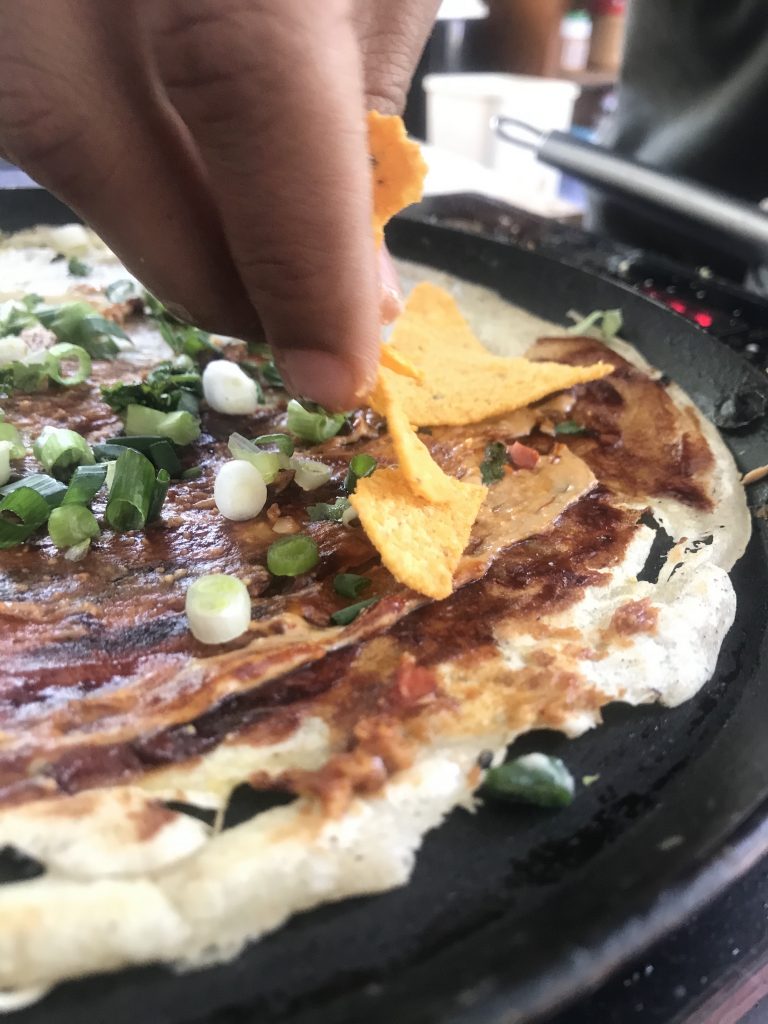 Method:
Put all the flours into one bowl. Add water and mix together
Grease the jianbing griddle (or pancake pan)
Once the jianbing griddle is hot, pour the dough on and quickly spread it in a circle with a paddle so the dough is of a consistent thickness (good luck with that one!)
Once the dough is nearly fully set, crack an egg on top and sprinkle on some sesame seeds
Use a metal spatula to scrape the jianbing off the griddle and flip
Paint on the sweet bean paste, fermented bean paste, chili paste and star of the show – NAKED Peanut Butter -all to taste
Scatter the green onion, cilantro, and Sichuan peppercorn powder on top
Put the cheesy-flavored Doritos in the middle of the pancake and fold
Remove from griddle and eat immediately!