You might have seen the memes going around lately that tend to feature Wuhan's signature culinary dish – 热干面. So why the outpouring of culinary love for the dish? You might need to taste it to really 'know' for yourself, but read on for the full story in the meantime.
"Hot-dry noodles" (热干面 rè gān miàn), also known as the Wuhan Noodle, is a common go-to breakfast choice in Hubei Province and also considered one of the best noodle dishes in China. The pretty straightforward name comes from the description of the dish's texture.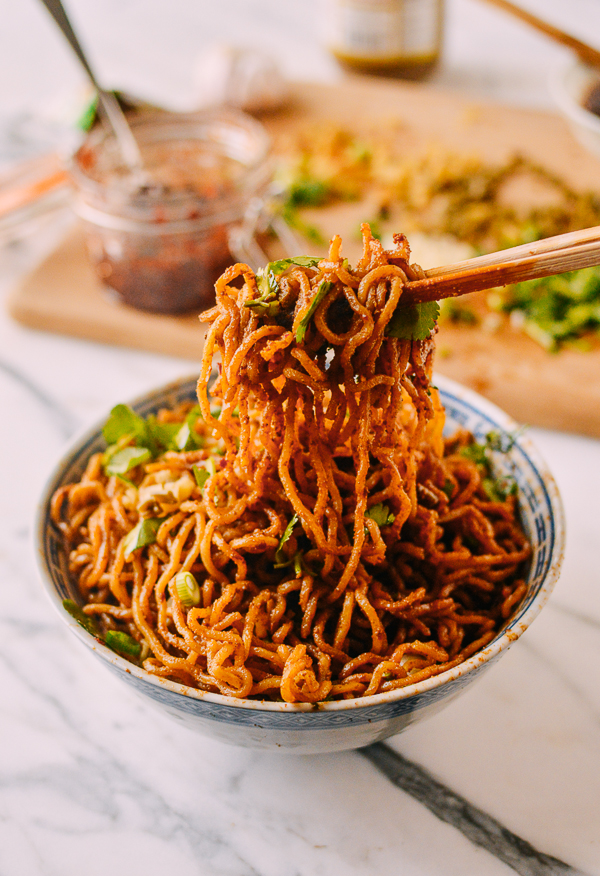 Although the noodles are native to Wuhan, like any good culinary trend, hot-dry noodles have made their way across China over the years with restaurants popping up across most major cities of China. Today, the dish is recognized as one of the then most famous noodle dishes of China. Side note: It's a pretty tasty list, and includes knife cut noodles, Henan stewed noodles, Lanzhou hand pulled noodles, Beijing fried sauce noodles, Hangzhou Pian'er noodles, Sichuan Dan Dan noodles, Kunshan Aozao noodles, Zhenjiang Pot Cover noodles (锅盖面) and Jilin cold noodles.
It is said that the hot-dry noodles were created in the early 1930s. According to legend, a man named Bao Li ran his own small food stand selling bean noodles and other noodle soups in Wuhan. One afternoon, while Li's stand was extremely busy and backed up, he accidentally knocked over some sesame oil that happened to fall directly atop his noodles.
With the stall being extremely backed up already, Li felt like he had no time to make a fresh batch, so he decided to boil those noodles. He then added some shallots and other condiments. His customers fell in love with the new noodles and word spread like wildfire. The noodles became very popular because of its unique taste. When returning customers eventually asked Li what the name of noodle was, Li responded "hot dry noodles".
This renowned noodle dish mainly consists of wheat noodles (碱面), soy sauce, sesame paste, pickled vegetables (carrots and beans), chopped garlic chives and chili oil. Although the ingredients are fairly basic and the dish looks easy to cook, like any culinary masterpiece, there is actually a decent amount of finesse required to master this dish. The ratio of the ingredients is key, in order to make this dish taste good. Too much or too little of any of the ingredients can completely throw off the texture of the dish.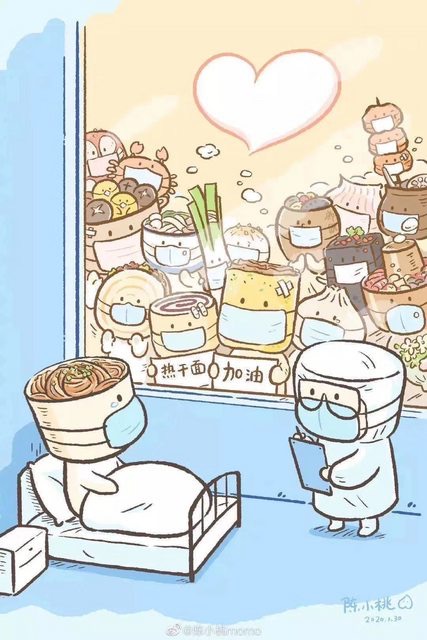 Check out the following video for a good approximation, or check out our recipe below. Let us know how it goes.
---
Recipe
Prep Time: 1 Hour
Cook Time: 15 Minutes
Total Time: 1 Hour 15 Minutes
Ingredients
200 g wheat noodles, light yellow ones (either dried or fresh ones)
3 tbsp. sesame oil
2 garlic cloves
6 tbsp. warm water
2 tbsp. sesame paste
1 tbsp. light soy sauce
1 tbsp. dark soy sauce
1/8 tsp. Chinese five spice powder
1/2 tsp. salt
Additional
Pickled radish
Green onion
Sugar
Rice vinegar
Chinese Chili oil
Instructions:
Part 1:
Put the dried noodles in boiling water and cook for 4-5 minutes and then drain.
Place noodles in a bowl and pour in 2 tbsp. of sesame oil and mix thoroughly. Set aside once the oil has been mixed through and let the noodles cool off.
Part 2:
Finely chop 2 stems of green onions.
Dice up pickled radishes.
Set toppings aside.
Smash 2 cloves of garlic and soak in warm water and set aside with toppings.
Part 3:
In a separate bowl, pour 2 tablespoons of sesame paste, 1 tablespoon of sesame oil and stir until fully mixed.
Add light soy sauce and dark soy sauce, continue stirring until well incorporated.
Add 4 tablespoons of warm water and stir until well combined.
Douse in 1/8 tsp. Chinese five spice powder and 1/3 tsp. salt and mix into the sauce.
Set sesame sauce aside for later.
Part 4:
Fill a large pot with water and bring it to boil. Put the noodles in and recook for around 20 seconds. Drain the noodles and transfer into a serving bowl.
Add 2 tablespoons of the sesame sauce, 1/4 tsp. of rice vinegar, 1 tsp. of warm garlic water, 1/8 tsp. sugar and 2 tsp. of chili oil.
Top of with toppings. Mix well and serve.
Featured image: Traveliszen