With restrictions on movement still in place for a large portion of the population, the best we can do to help out the citizens of Wuhan and beyond is send donations to those who are on the front lines fighting against this epidemic.
We believe the following options for organizations accepting donations all have excellent reputations and/or direct connections on the ground, and are committed to helping survivors and helping in the fight to stop the spread of Covid-19.

Han Hong Love Charity Foundation
The Han Hong Love Charity Foundation is led by one of China's most famous folk musicians, and has been active for years – helping in the Sichuan earthquake aftermath and consistently with programs in China's rural provinces and beyond. Her publicity encourages donors and fellow pop stars to contribute, and they've got a stellar reputation. They've quickly become one of the go-to organizations to help out in Wuhan.
Website: www.hhax.org
Hubei Charity Federation
Bank account (USD): 5599 7026 9249
Bank account (HKD): 5651 7027 1386
Branch: Bank of China, Hubei Branch Wuchang
Sub-branch SWIFT: BKCHCNBJ600
Address: No.43 Zhongshan Road, Wuchang District, Wuhan, Hubei Province, China
Wuhan Charity Federation
According to their website and the China Daily, WCF's donations and disbursements are fully traceable online. They also take WeChat and Alipay, making it very easy to donate. Follow this link, and click on the first white button to scan and donate.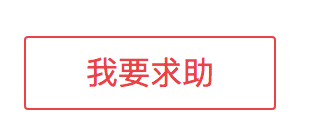 To date, the WCF has raised RMB 3.68 billion from more than seven million individual donors – they are a very trustworthy organization for local citizens.
Love to Wuhan
If you're overseas and/or lacking Wechat/Alipay options to donate,
the legendary @getlowdernow and @micaelapiccolo have set up a charity paypal account that is directly supporting their contacts in Wuhan.
DONATE HERE:
https://www.paypal.me/lovetowuhan
Currently, donations are being used to:
· Purchase relevant medical supplies such as mask, protection suit, goggles
· Provide frontline workers with food, subsidies, and lodging costs, particularly those who have traveled into areas most affected by the outbreak.
· Support the construction of temporary hospitals to alleviate overcrowded outpatient departments and hospital waiting rooms.
· Initiate mid- to long-term recovery efforts, such as mental health treatment for frontline workers, epidemic prevention and education efforts, in preparation for the next outbreak.
US-CHINA Business Council
For even more info and options for donating as well as a list of much-needed medial supplies and how to provide in bulk, please take a look at the following site: https://www.uschina.org/how-help-fight-coronavirus
What do we all want right now? I think it's safe to say we want life to get back to NORMAL. Normal never sounded so good. We're not totally sure when normal will come, but the only way it will happen is if all those on the frontline have all the support and supplies they need. The best thing to do now is donate to boots on the ground organizations who can get help to where it is needed most. Thank you so much for your thoughts, well wishes and prayers, but let's not forget to support those who need it most with your wallets as well.