There's never been a better time to celebrate and support the ability to eat outside of our own damn kitchens, and we want to help you do just that. With the difficulties just about everyone in the hospitality industry has been facing, we want to make it even easier for the community to get together and really support one another!

Starting today, we're launching discounts and deals between UnTour and collection of SIX different small businesses around town.

With any order from Barrio, Saffron Grill, Egg, Bird, Bitter or Tacolicious you'll get a coupon that gets you 10% off any tour from UnTour.
Additionally, we will also be providing our guests who come on an UnTour Food Tour with coupons that get you the deals below at any one of these locations of your choice.
So what are the discounts and deals that you can get by coming on an food tour with us?Each restaurant listed below is giving UnTour customers a special offer or a discount off their entire bill with the voucher! Plus other ongoing specials listed below. Check them out and let's start eating together again.

Barrio Cantina Mexicana – 10% off bill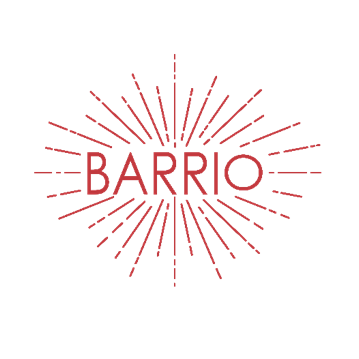 1408 Xiewei Lu, near Huqingping Gong Lu
谢卫路1408号, 近沪青平公路
上海市青浦区谢卫路1408号,夏都小镇
Mexican restaurant run by the Bombay Bistro people, serving the expected tacos and burritos, as well as strong margaritas. Only place in all of Shanghai where the tortillas are made in-house. We highly recommend the carnita tacos.
---
Saffron Grill – 10% off bill
1408 Xiewei Road, Qingpu District, Shanghai
上海市青浦区谢卫路1408号,夏都小镇


---
Egg Cafe – 10% off bill
12 Xiangyang Bei Lu,near Julu Lu
北路12号, 近巨鹿路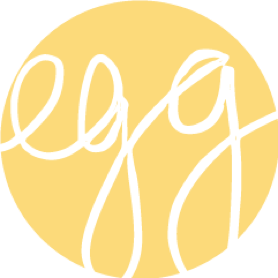 Other Deals & Specials:
Order Any Toast And Get A Beer or Any Non-Coffee Soft Drink On Egg!
SmartShanghai says:
A bright, cheery café from Camden Hauge (organizer of events under the SOCIAL SUPPLY umbrella like Shanghai Supperclub and the FEAST food festival), with lofted seating, coffee, Strictly Cookies, baked goods, etc. They specialize in simple all-day breakfast items like avocado toast, corn fritters, a really decent sweet potato okonomiyaki, and other dishes that change with the seasons. The space and the photogenic dishes should keep the hipsters and wealthy locals coming back.
---
Bird – Wine + Kitchen – 10% off bill
50 Wuyuan Lu, near Changshu Lu
五原路50号, 近常熟路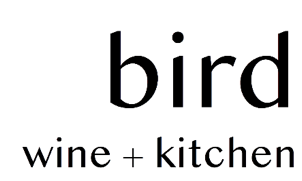 Other Deals & Specials:
Order two buns, yam fries on us
Bring a friend and get two glasses of sparkling.
SmartShanghai says:
An under-20 seater serving pan-world small, sharable fusion dishes from an ex-surgeon chef. Their wine guy will recommend some wines to go along with it. Camden, the host, also of Egg and next door's Bitter, will have breezy conversation with you if you like. Food is folksy and approachable but also quite finely-wrought and calculated. This one feels like it's coming from a very classic Shanghai sort of place: a reverence for "the event." Good spot for Shanghai scene foodies.
---
Bitter – Coffee + Cocktails – 10% off bill
58 Wuyuan Lu, near Changshu Lu
五原路58号, 近常熟路

Other Deals & Specials:
Order 2 drinks, cookie on us!
SmartShanghai says:
Bitter is the day and evening coffee and cocktails compliment to the restaurant next door, Bird. Relaxed and minimally stylish in wood, concrete, and white walls, illuminated by Edison bulbs. Suitable for social meet-ups of all varieties, it's nice to get a drink in a low-key environment. Menu is a simple one page card with 8-10 dishes, a few more snacks, and a chalkboard of daily specials. All of it is set to change every two weeks.
---
Tacolicious – Free chips and salsa with any order
1st location: Yueyang Lu, near Dongping Lu
岳阳路1号, 近东平路
2nd location: 34 Yuyao Lu, near Haifang Lu
余姚路34号1幢, 近海防路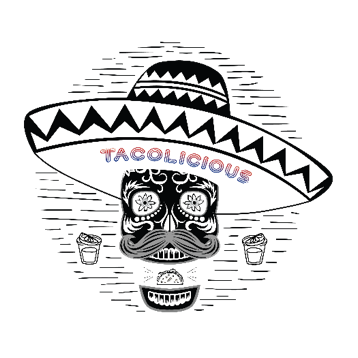 Other Deals & Specials:
Taco Tuesdays: Chef's Weekly Special Taco PLUS Paloma Cocktail for 105rmb.
Every Thursday 40rmb Frozen Margaritas from 6pm to close.
Saturday Happy Hour prices from 12-3pm
Sunday free flow brunch from 12-3pm
Taco venture from Saira and Thijs of BYFO, Adrian of Joe'ss Pizza and Logan of Logan's Punch. offering double-shell tacos (hard shell inside, soft shell outside) in meat/vegetarian/vegan options. The menu consist of the classics like shrimp, chicken and steak asado, some fusion stuff like Szechuan twice cooked pork and mapo tofu and brisket taco. They're also serving up ceviches (seasonal fish and others), and booze. Upstairs terrace is dog-friendly, too.
---
Terms & Conditions:
All tickets are only valid for one time use at one of the 6 locations of your choice.
Cannot be used in conjunction with other discounts or vouchers.
You must bring your voucher with you to avail of the offer.