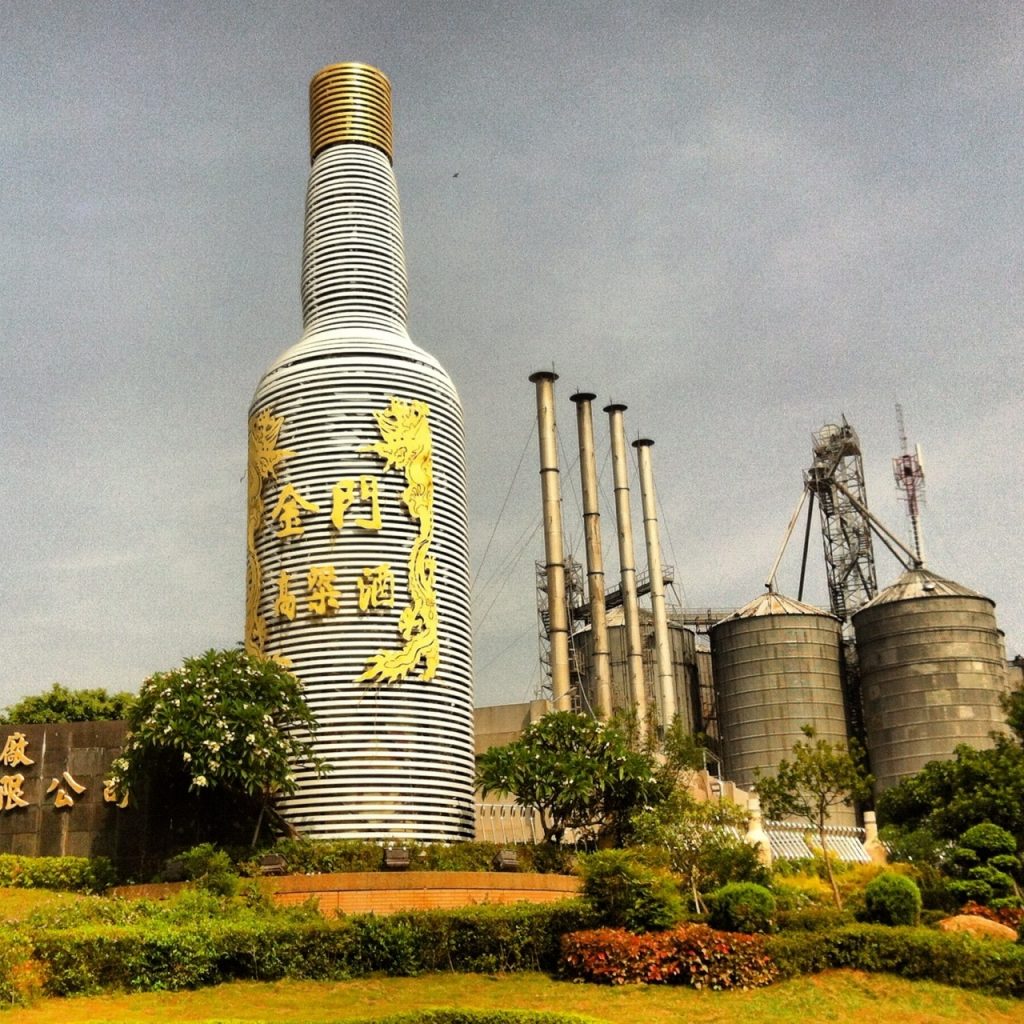 Anyone looking for a quick and relatively painless weekend escape (also good for an alternative to the Hong Kong visa exit run), should look into the small island off the coast of Xiamen. Just about a 30 minute ferry ride from Xiamen, and you're in Taiwan's domain. You can use your Mandarin (English is a bit better here than mainland if need be), but still feel like you're almost, almost, in a new country.
There is plenty to do: Military battlefieds and museums, beaches, hiking trails, rustic villages, liquor factories, seafood, homestay B&B's, and just general wandering. It'd also be good for a weekend of biking, though if you're like most people, you'll just rent a scooter. I'd recommend the scooter option if you've got a short amount of time as the island is just big enough to really drain you if you're exploring with pedal power.
Here's the rough how-to, just to get you going. But really, this place is amazing for just general meandering and seeing what you come across.
Check Spring Airlines for cheapest flight to Xiamen
Exit terminal, walk past taxi line to the right, and there is a little convenience store and bus waiting area. Find it by following signs to the "Airport Bus" – not the "Long-Distance Bus" Tell them you want to go to Wutong – bus ticket is RMB 6, and goes about every 20 minutes. It takes 10 minutes to get there
Upon entering the terminal building, there are travel agents on either side. Ignore these, they charge a service fee of RMB 30. Go directly to the back of the waiting area and look for the official ticket office, labeled Boarding Pass Application. Ticket to Jinmen is only 130 RMB instead of 160.
After exiting customs, there is a Traveler's info desk with maps & info
Exit and in the building to the left, there is an ATM (could be out of money, so bring RMB), or money-changers (RMB only). DO NOT RELY ON USD.
Exit this building and walk to the end of the pier to the right, and wait for bus #7, 12 Taiwan dollars
At the first main stop where people get off in town (Jincheng stop) get off as well (about 10 minutes). There is a 7-11, and next door there is a motorcycle rental shop.
It costs 400 Taiwan dollars per day. I only had a copy of my expired US license, and that worked fine, although she was skeptical I could drive, and wanted to see me do a few loops in the parking lot. Something tells me she's seen a few overconfident drivers get in accidents.
Secure a place to stay. There are a lot of homestay places, with little green and white signs on the door, in the villages, but these will be hard to just stumble upon (expect to pay 800-1000 Taiwan dollars a night). If you speak Chinese, you can definitely just ask locals in some of the villages for help.  Or just stop for lunch and see who talks to you.
In the town of Jincheng, there are a few decent options from $1600-2000
Just RIDE. Make sure to keep at least a half tank at all times, as there aren't many gas stations around the island (although you're never far from a village or even the main town)
There are plenty of places to poke around: Temples, villages, hiking trails, Liquor factories, military battlefields, military museums, etc. It's all well-signed, in English, and welcoming to tourists.
Enjoy!
Ferry back to Xiamen (Wutong port), is 750 Taiwanese dollars, so be sure to set aside that much cash (or change more RMB there)
Take your cheap-ass flight on Spring Airlines back to Shanghai or wherever you came from!
That's it. All-in-all, it's a fun, quick trip, that is equal parts relaxed & sightseeing while still managing to accomplish the all-important visa exit/entry nonsense.