We were so excited last year when Samantha Brown contacted us about being on her new show Places To Love. And now we're excited to share the final video with all of you! She's just as lovely as person as you hope she would be. It was an absolute joy to meet her. We're still fangirl-ing out!
Samantha joined our Chief Eating Officer Jamie Barys on our Street Eats-Breakfast tour. They tucked into jianbing (Chinese crepes wrapped up with eggs, cilantro, pickled mustard tubers, green onions, deep-fried wonton crackers and two addictive sauces), potstickers, baozi (steamed buns), youtiao (Chinese crullers) and so much more. This busy street corner is one of the few remaining breakfast food streets in the city, and our first stop on our Shanghai breakfast tour.
Jamie showed Samantha the best way to dive into potstickers (hint: slurp loudly). She also had some other handy tips on how to navigate the city and find the best food. Then she joined Samantha at the Fairmont Peace Hotel at the end of the episode to listen to the world's oldest jazz band and sip cocktails in the historic bar.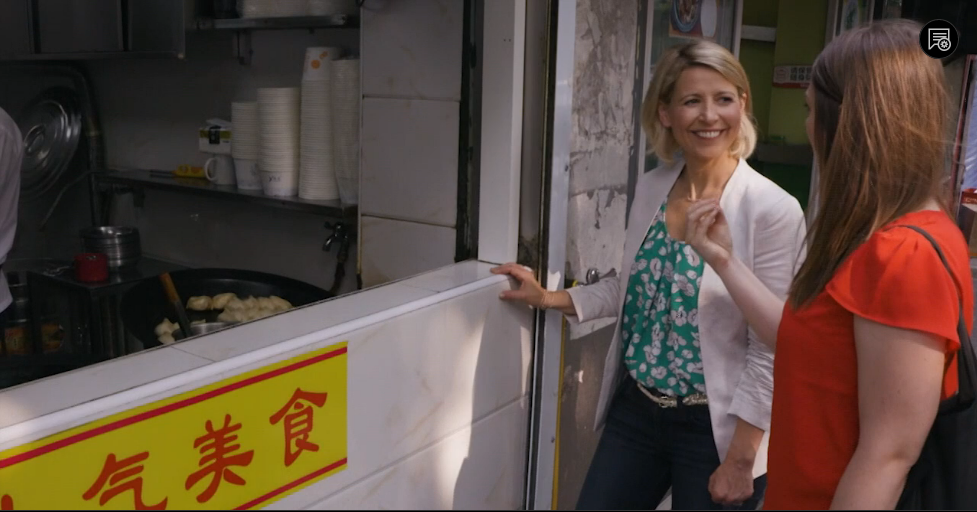 To watch the full video on PBS, click here.