Hungry to improve your Chinese vocabulary, but don't know where to dig in? Welcome to our weekly Foodie Flashcard series. Follow along, study these morsels of knowledge, then dig in at your local restaurant to fully digest the information.
How to say 'Red-Braised Pork' in Mandarin Chinese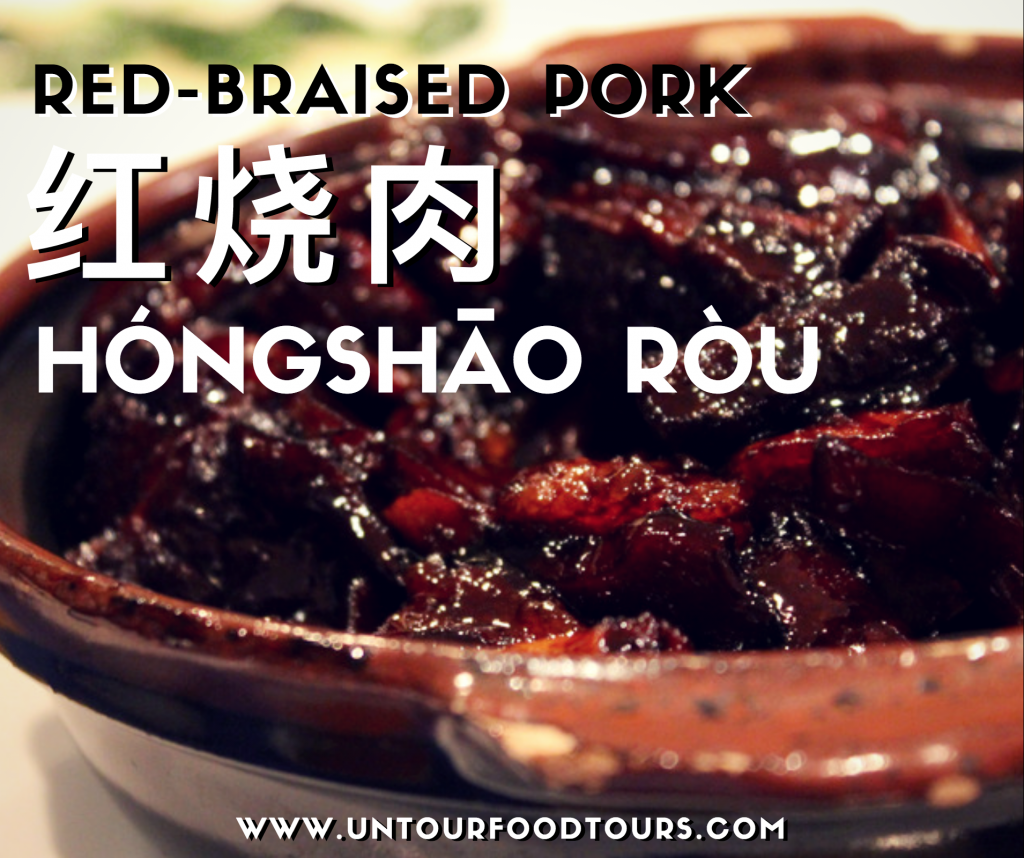 What is it?
Arguably Shanghai's second most famous dish (after xiaolongbao), red-braised pork is a must-have when you're in China. The dish features cuts of pork belly, known as "five layer" pork for its striated layers of meat and fat, braised in a rich sauce of Shaoxing wine, light and dark soy sauce and rock sugar (and fermented tofu paste if you're lucky!). Eat it with a bowl of rice to offset the richness!
Where To Find Red-Braised Pork In Shanghai:
Old Jesse 老吉士
41 Tianping Rd, near Huaihai Middle Rd.
天平路41号近淮海中路
Metro Line 9/10 – Jiaotong University
Where To Find Red-Braised Pork In Beijing:
Huai Yang Fu 淮扬府 
198 Andingmen Wai Da Jie
安定门外大街198号
Metro Line 2 – Andingmen
More Foodie Flashcard Fun:
Scallion Pancakes
Potstickers
Cowpea Noodles
Steamed Buns
Chinese Burger
Stinky Tofu
Roasted Chestnuts
Soup Dumplings
Wontons
Hotpot