Hungry to improve your Chinese vocabulary, but don't know where to dig in? Welcome to our weekly Foodie Flashcard series. Follow along, study these morsels of knowledge, then dig in at your local restaurant to fully digest the information.
How to say 'Chinese Burger' in Mandarin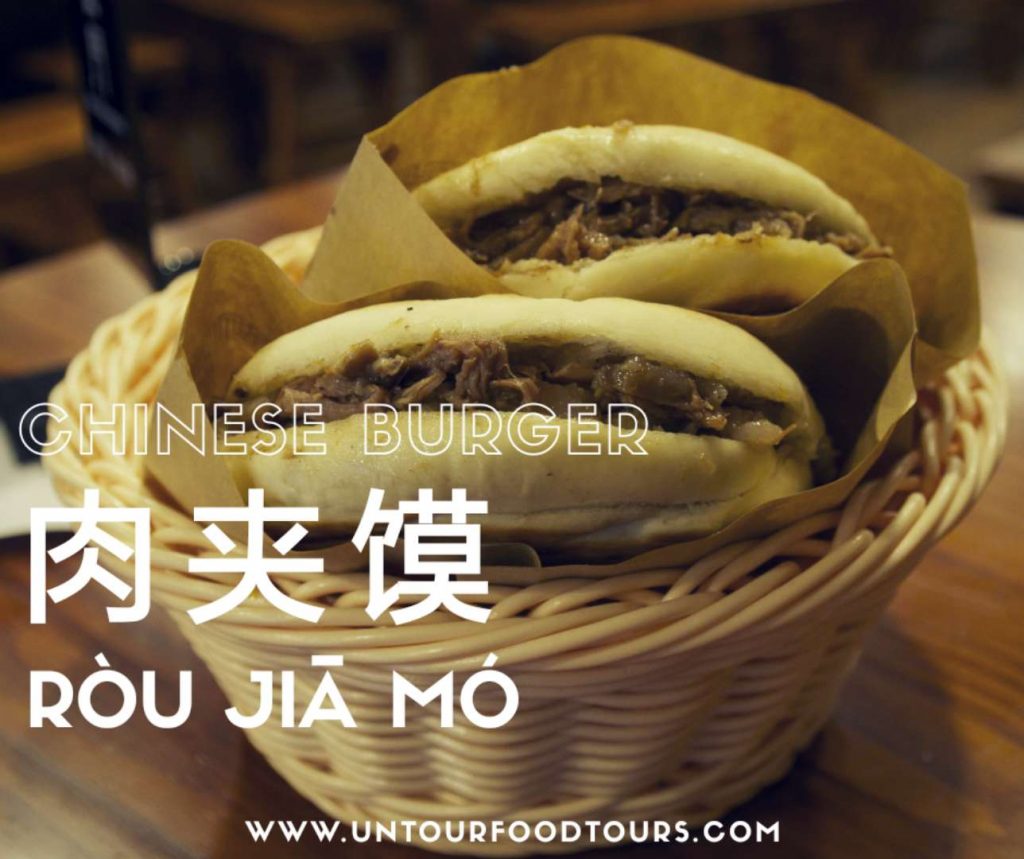 What is it?
A traditional snack of Shaanxi province, which some locals claim to be the world's oldest sandwich (or hamburger) since this bread dates back to the Qin dynasty (221–206 BC) and the meat to the Zhou dynasty (1045–256 BC). Along with the climate of the region, the geography has shaped the local cuisine.
Xi'an (the modern-day provincial capital) served as the eastern terminus of the Silk Road, and travelers brought spices and foodstuffs, along with philosophies and religions, from India and the Middle East to China during the Tang Dynasty. Today, the city is the home to China's largest Muslim population outside of Xinjiang province, and the strong flavors that originated in the Middle East still enrich the food of the region today.
Where To Find Roujiamo In Shanghai:
 鲜馍肉夹馍 Fresh Bread Roujiamo
175 Dongzhu'anbang Rd, near Jiangsu Rd 东诸安浜路175号. Metro Line 2/11 – Jiangsu Lu.
Where To Find Roujiamo In Beijing:
汉唐春秋(西安食府) Hong Ji Chao Shan Sha Guo Zhou 
Ever wondered what a formidable yet extravagant mansion of the feudal aristocratic looks like? Come by Prince Kung's Mansion for a immersive experience, one of the best preserved and biggest to-scale mansions of its kind and era.  As said in Chinese 'A mansion of Kung's counts as half of Qing Dynasty's history'(一座恭王府,半部清代史 yīzuò gōng wángfǔ, bàn bù qīng dài shǐ), the Mansion is also debatably recognized as what inspired the classic Chinese literature 'Dream of Red Mansion'(红楼梦 hónglóumèng).
Xinjiekou Nan Dajie Zhengjue Hutong #13 Subway: Line 6 – Ping An Li (1000m north of exit B).   新街口南大街正觉胡同13号 Tel:+86 010-66176740
More Foodie Flashcard Fun:
Stinky Tofu
Roasted Chestnuts
Soup Dumplings
Wontons
Hotpot