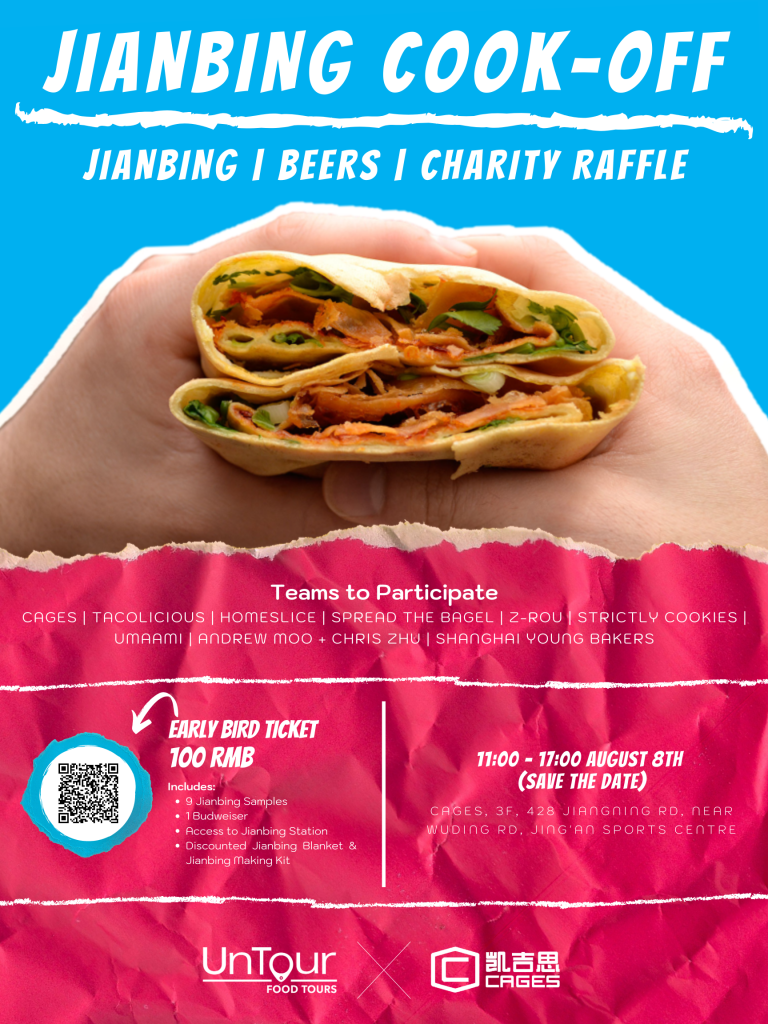 With the success of World Jianbing Day this year, we've decided to extend our love for the bing by rolling out UnTour's First Annual Jianbing Cook-Off Competition!
Hosted at Cages on August 8 from 11am-5pm, the event's early bird tickets are already on sale, so grab yours by scanning the QR Code below or click here! (Link works best off VPN)
We've got nine of Shanghai's favorite chefs, restaurants, and culinary personalities whipping up their version of China's most delicious breakfast treat: a jianbing. Expect international spins on this local crepe from some of your favorite chefs.
Jianbing Cook-Off Participating Teams
Andrew Moo (Taste Collective) & Chris Zhu (formerly of Bird)
Homeslice Pizza's Nat Alexander
Spread the Bagel's Christine Asuncion
Tacolicious' Thijs Oomens
Z-Rou's Shiyin Wang, Mark Sampson, & Cristina Ng
In addition to samples from all nine stations, your ticket will also get you one drink, access to the Jianbing Making Station (for an epic 'grammable photo shoot), and discounts on the Jianbing Blanket and Jianbing Making Kit – plus a chance to make sure your voice is heard in the People's Choice vote!
Raffle tickets will also be available for amazing prizes from all of the participants and UnTour Food Tours, and other fun sponsors! All proceeds from the raffle will go to support Shanghai Young Bakers, a local charity that provides free culinary school in French bakery to marginalized Chinese youth.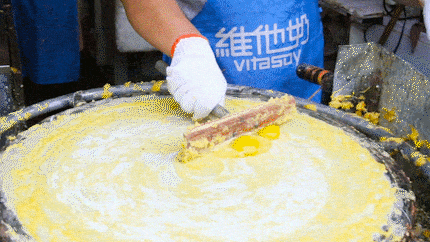 Jianbing Cook-Off Details
When: Aug 8th, 11am-5pm
Where: Cages. 3F, 428 Jiangning Lu, near Wuding Lu. 江宁路428号3楼, 近武定路
How Much: RMB 100 (Pre-Sale), RMB 120 (Door)
How to Book: Pre-sale tickets are available until August 7 at 12pm. Scan the below QR code to book or click here! (Link works best off VPN)
Jianbing Cook-Off Cocktails Too!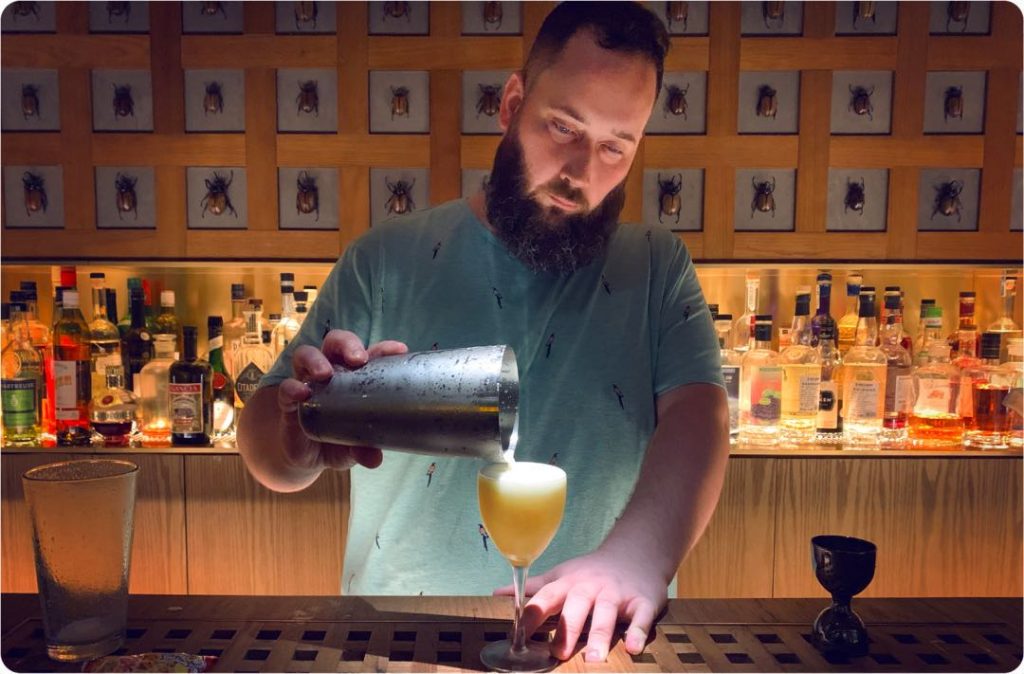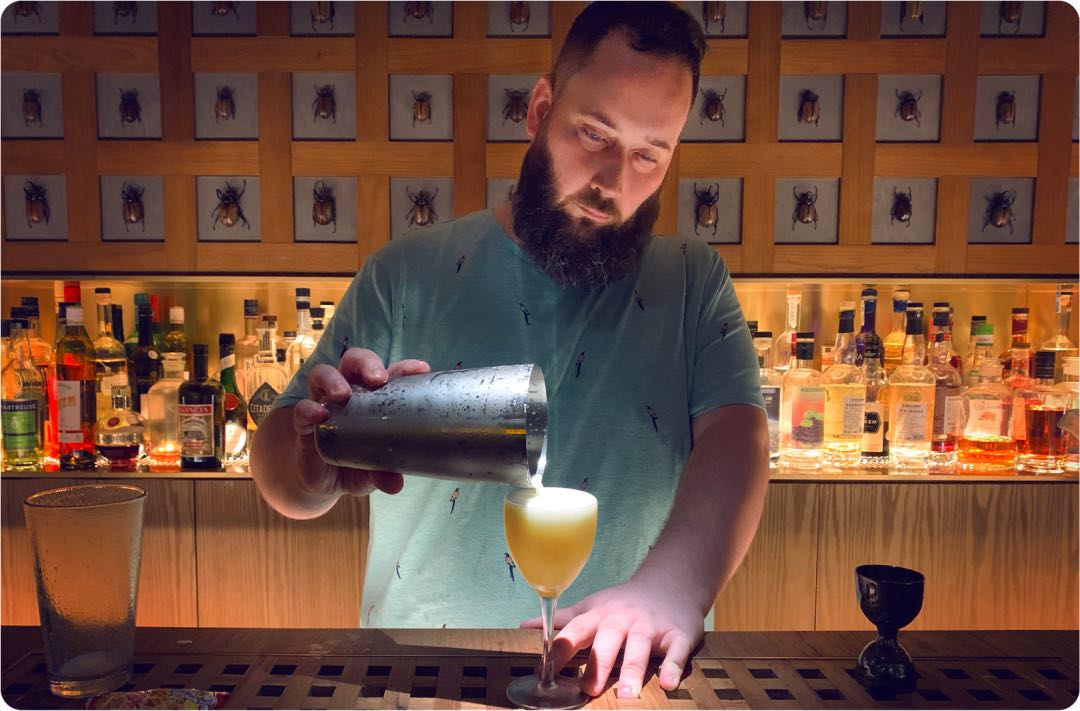 Getting thirsty while trying all nine samples? While all the jianbing cooking, flipping, and saucing is happening at the Jianbing Cook-Off, Mark Lloyd of J Boroski is popping up and mixing specialty jianbing whisky cocktails with Chivas Regal! Lloyd's already wow'ed crowds with his Jianbing Sour, and you can expect something magical for just RMB 50 only available at this event – you're not getting that kind of deal anywhere else in town! The man behind the bar is a chemistry major, so it will come as no surprise that he's been science experiment-ing his way through this process. Roto-vaping, infusing, and just straight up blending – all to make a jianbing cocktail you won't soon forget!
What is Jianbing?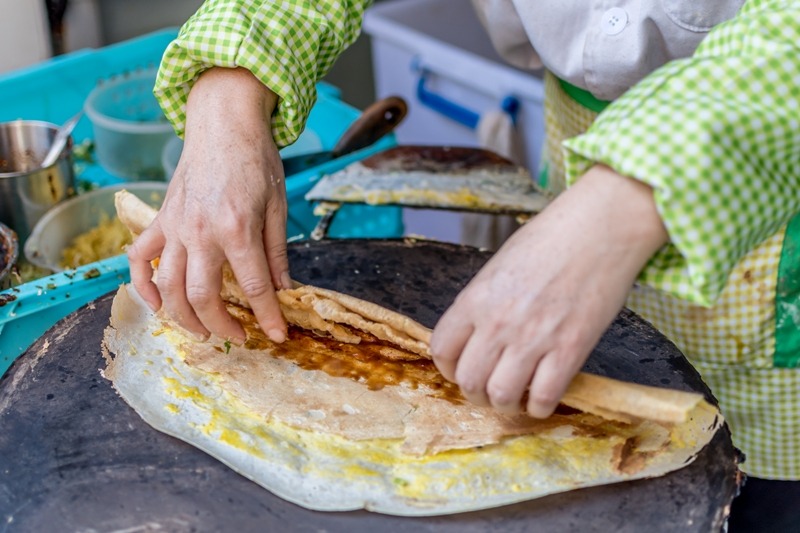 The perfect on-the-go meal, these thin crepes are fried on flat griddles with an egg. Then the crepe is flecked with cilantro, green onions and pickled mustard tubers. Savory bean paste and fiery chili paste are slathered on to add depth and flavor. A deep- fried wonton skin adds crunch (or substitute a youtiao 油条 – Chinese crueler for a bread-ier filling. There are also plenty of other regional variations and toppings available based on your preference and location. If you prefer your treats non-spicy, just ask for it "búlà (不辣)" and the vendor will forgo the chili.
To book your ticket, click here or scan the QR code below!