If you've checked all the boxes of your traditional dinners out in Beijing, maybe it's time to look a little further afield for some fresh experiences. Everyone loves a themed dinner party, right? Why not take the idea to the extreme with these fun Beijing restaurants that offer a little more than your standard night out.
Baijia Dayuan 白家大院
A treasure from the 17th century, Baijia Dayuan used to be Prince Li's garden. Just like the Gong Wang Fu in Xicheng, it is one of Beijing's enduringly famous sights. Even before walking into the restaurant, you can already feel the atmosphere of old Beijing. Waitstaff wear impressive, richly hued Qing Dynasty attire, welcoming you at the grand courtyard entrance.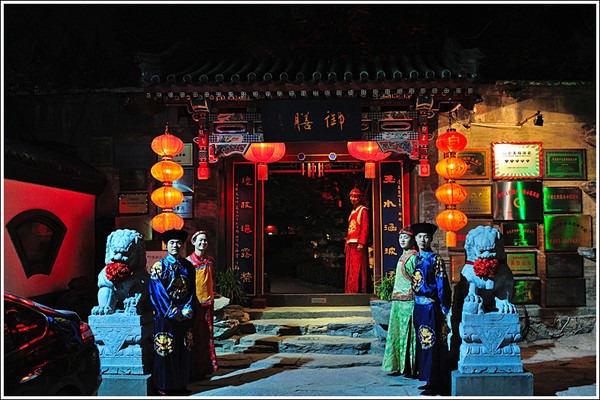 Baijia Dayuan's specialty is imperial cuisines — you're eating what they used to serve the emperor and empresses of the Qing Dynasty. We think the service is exceptional because you're getting an experience of dining like a royal with a little help of modern technology, ordering on an iPad, of course. For an extra little something-something, during dinner there is a Peking opera performance in the restaurant.
Address: Inside Lejia Garden, 15 Suzhou Jie, Haidian District
海淀区苏州街15号乐家花园内
Hours: 10:30 to 21:30
Number: 010-62658851
Price: $$$
Central Perk 老友记主题店
The American TV show Friends is not only a big hit in the States but is also extremely popular in China. The show's main hangout spot, Central Perk Café, doesn't only exist in the studio – there's a working replica in Beijing. Owner Du Xin, who describes the show as his religion, has slavishly recreated every aspect of its iconic style.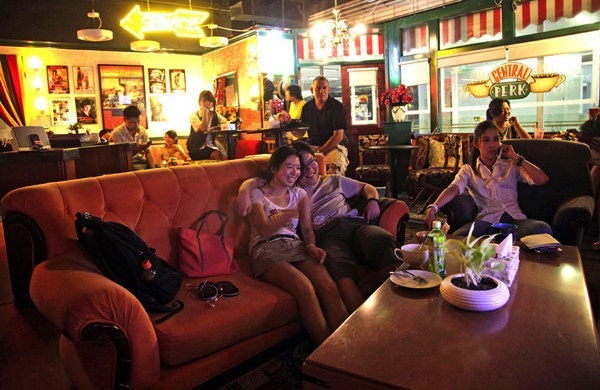 With the classic orange couch, the Central Perk sign on the window, and the brick walls full of posters, Du has made the iconic set of his favorite show into a reality, sharing it with other fans of Friends in China. Additionally, there is a TV running the show on a loop with Chinese subtitles as long as it's open.
Here you can find a specially designed menu that matches storylines from the show as well, including cheesecake (like the one Rachel and Chandler steal from their neighbor!) and more. It's so much like the set of Friends, you'll find yourself waiting for Gunther to pop his blonde head up from behind the counter.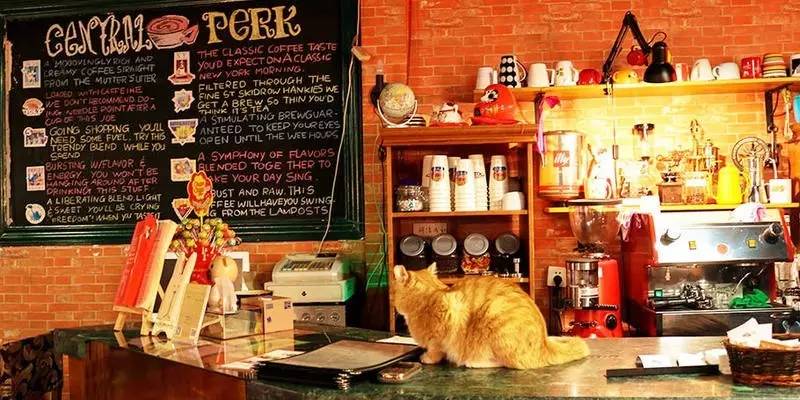 Address: Room 0616 A Building Chaowai SOHO, No.6 Yi Chaoyang Menwai Main Street, Chaoyang District
朝外大街乙6号朝外SOHO A座0606室
Hours: 12:00 to 22:00
Number: 18010484636
Price: $
Old Dock Restaurant 老船坞
Most hotel restaurants can be expensive and boring, offering the same range of lackluster dishes, but the Old Dock Restaurant will surprise you. The restaurant is inspired by waterside towns, so you will have a meal to remember in a floating boat.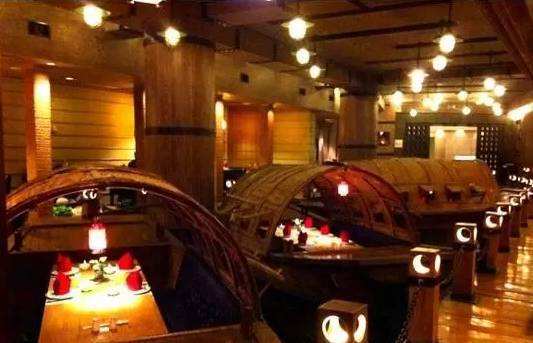 In the lobby, there are four black-awning boats that server as private dining rooms. Docked alongside the bank, they wobble slightly when you get in, which makes you feel like you are on an actual river, and the interior decor perfectly fits old Chinese water town style. Menu offerings here are authentic Chaozhou and Cantonese cuisine.
Address: 8 Xinzhong Xi Jie, Gongti Bei Lu, Dongcheng (Located on 1/F of Asia Hotel)
工体北路新中西街8号亚洲大酒店1层
Hours: 11:00 to 14:00; 17:00 to 22:00
Number:010-65007788
Price: $$$
8 Hot Pot 号苑秘制火锅80后主题店
8 Hot Pot is the perfect place to hang out with group of friends who grew up in the 1980s or 90s, or just with that friend who seems to have not grown up yet. The decoration is a replica of a 1980s Chinese classroom with two blackboards featuring 80s drawings and the manager dressed as a middle school teacher who sits in front of the classroom.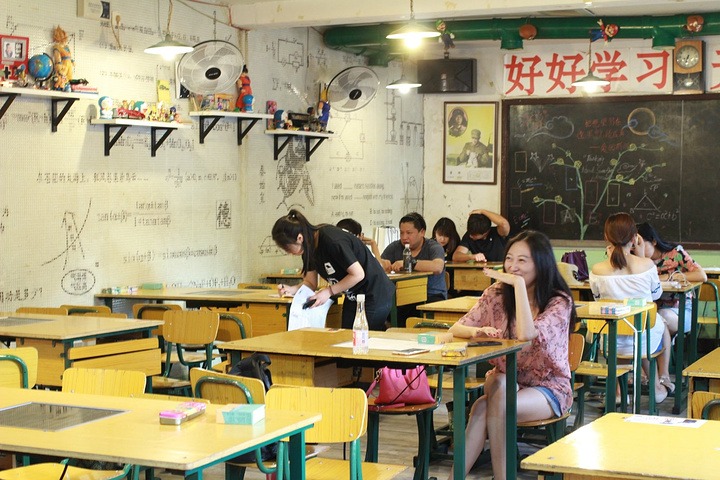 The official policy is that patrons need to have be born in the 80s or the 90s. Luckily, they haven't ever tried to enforce that rule. You order food from the test sheet with multiple-choice questions. They serve up Sichuan style hotpot, with the pot in the middle of the table, and you can pick two spice levels at the same time.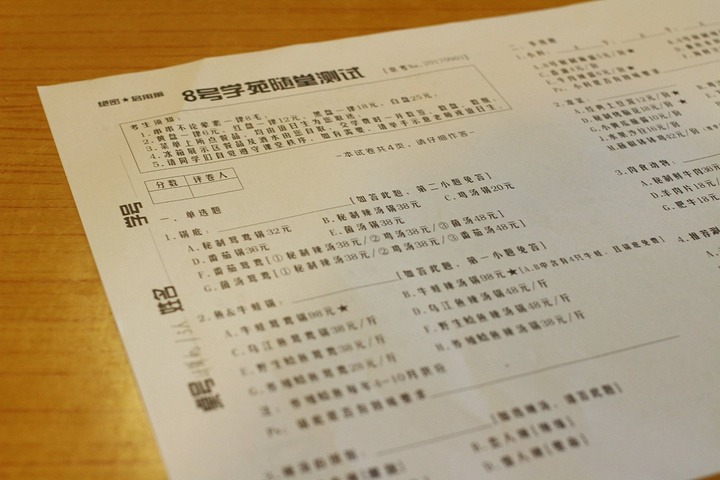 Address: 172 Deshengme Xi street, Xicheng
德胜门西大街172号
Hours: 17:00 to 23:300
Number: 010-66088880
Price: $
Trojan Fairy 木马童话黑暗餐厅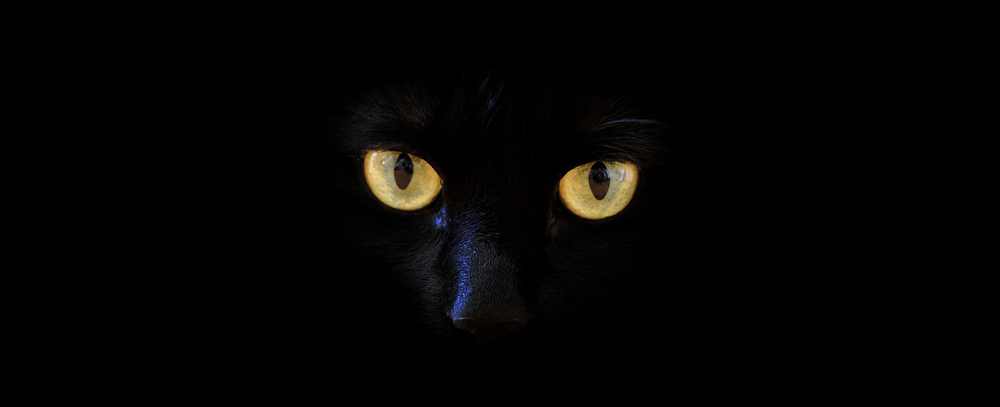 Trojan Fairy is the only restaurant on our list that doesn't serve Chinese food. It has two parts: one is just a normal Japanese BBQ place, and the other, which is what we recommend, serves French food in total darkness! The basic concept of eating in the dark is that with no vision, the other senses — smell, taste, touch — are enhanced and thus, gastronomic pleasure should also increase.
Make sure to sit close and keep the conversation to a whisper, because you can also hear better in complete darkness. The restaurant offers a few set menus that they change seasonally. Unfortunately, the restaurant's savings on the electricity bill don't translate to charging you less. A four-course meal clocks in at approximately RMB 600 — totally worth it though.
Address: 8/F, Hunqing Mansion, 109 Xidan Bei Da Jie, Xicheng
西单北大街109号西友谊酒店8楼
Hours:17:00 to 23:30
Number: 15210674978
Price: $$$
For more Beijing restaurant recommendations, check out our other blog posts here!