Old Jesse is a local treasure that we have previously written about on our blog and over on Culinary Backstreets. This tiny restaurant serves up famously delicious Shanghainese cuisine, such as tangcu paigu (sweet and sour pork) and xianji (salted chicken), and pretty much every table gets an order of the hongshao rou (red-braised pork belly).
Vegetarians need not shy away though – there are plenty of tasty meat-free options. We've put together an ordering guide for our valued vegetarian foodies to help you navigate the extensive menu. Here are some of our favorite vegetarian dishes at Old Jesse.
Vegetarian Ordering Guide in Pictures
Braised Noodles with Scallion Oil
(A delicious Shanghai classic and not to be missed)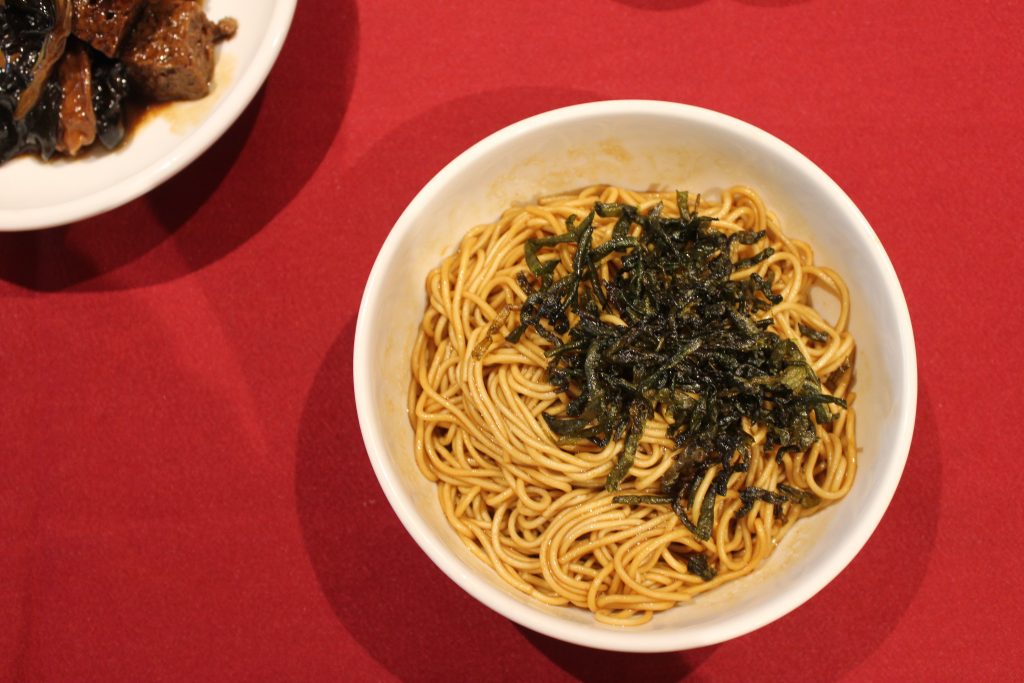 Braised Wheat Bean (braised wheat gluten with peanuts and mushrooms)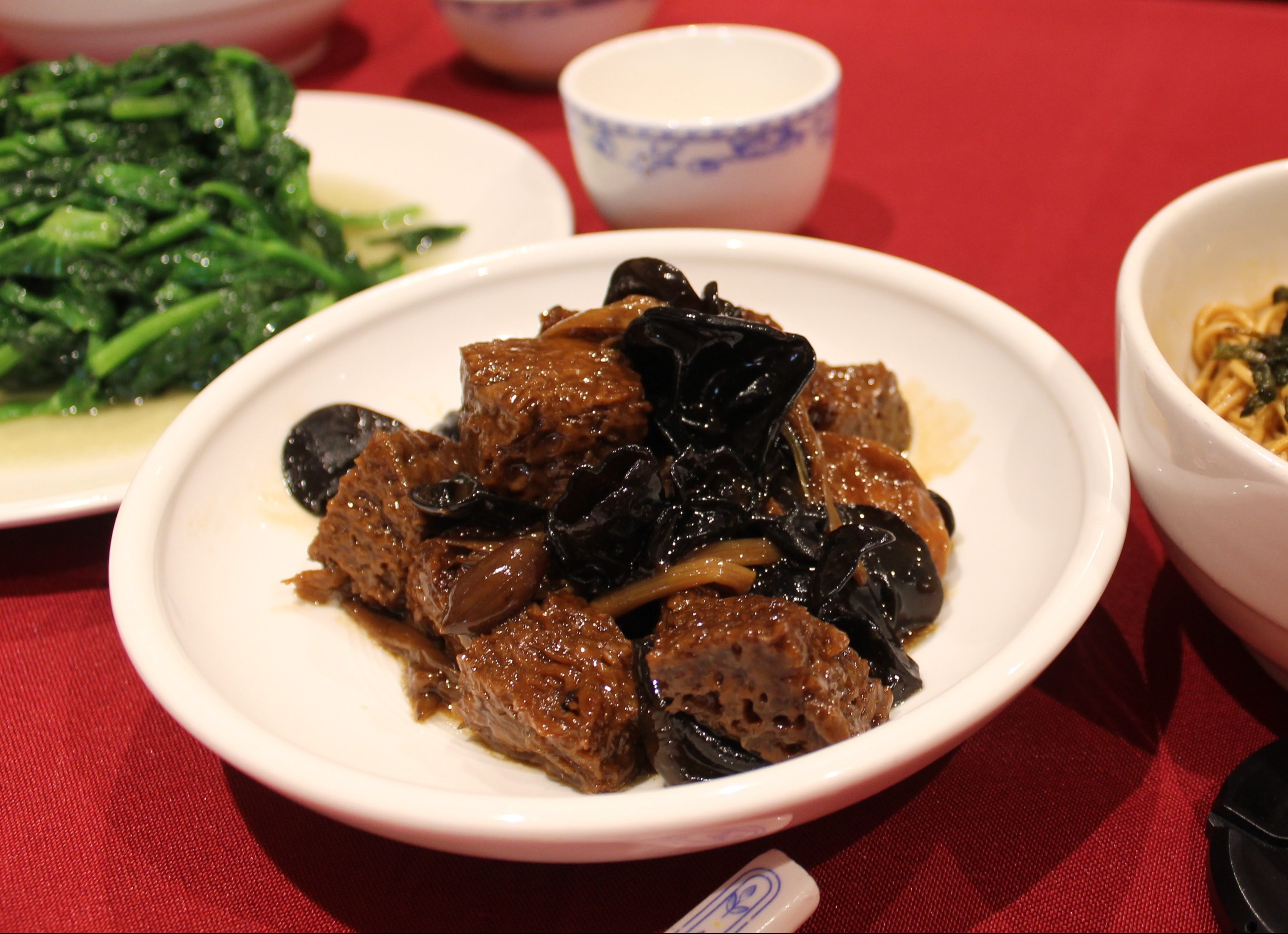 Eggplant Pot (braised eggplant in fish-fragrant (no actual fish here) sauce with chili, garlic, spring onion, and ginger)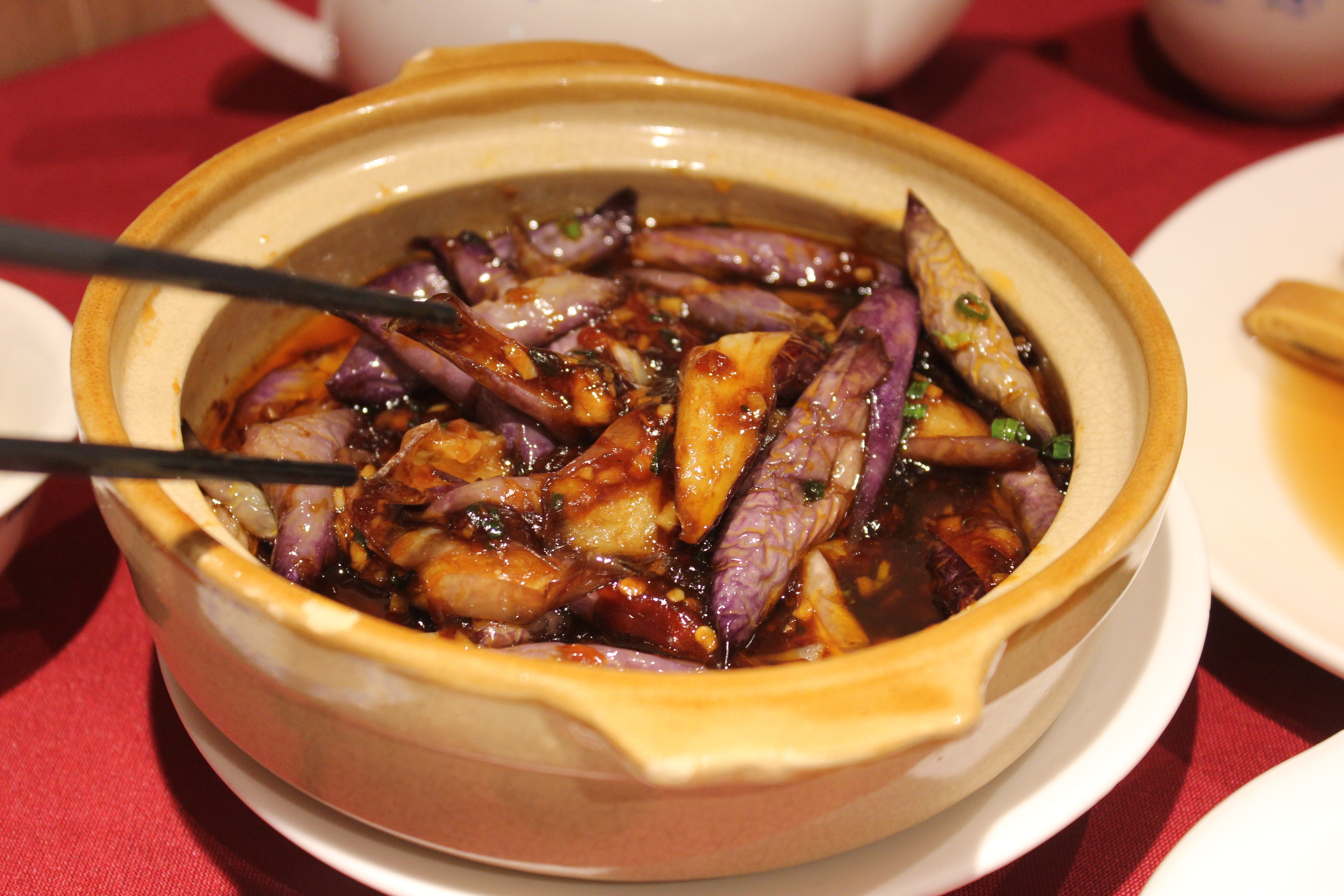 Dried Beancurd with Parsley (a simple, cold appetizer – thinly-sliced tofu with mild flavors)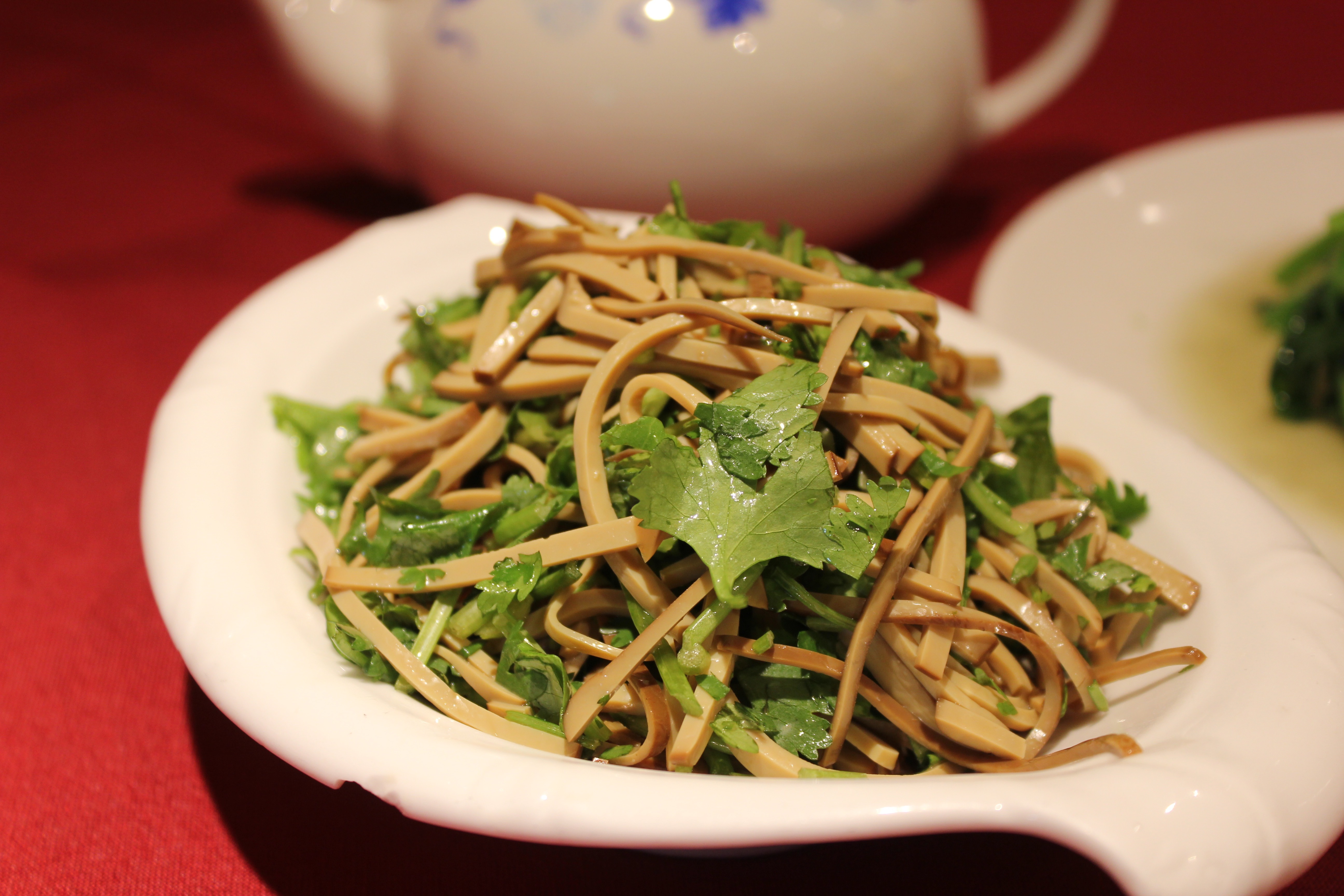 Wine Sugar Pea (sautéed pea shoots)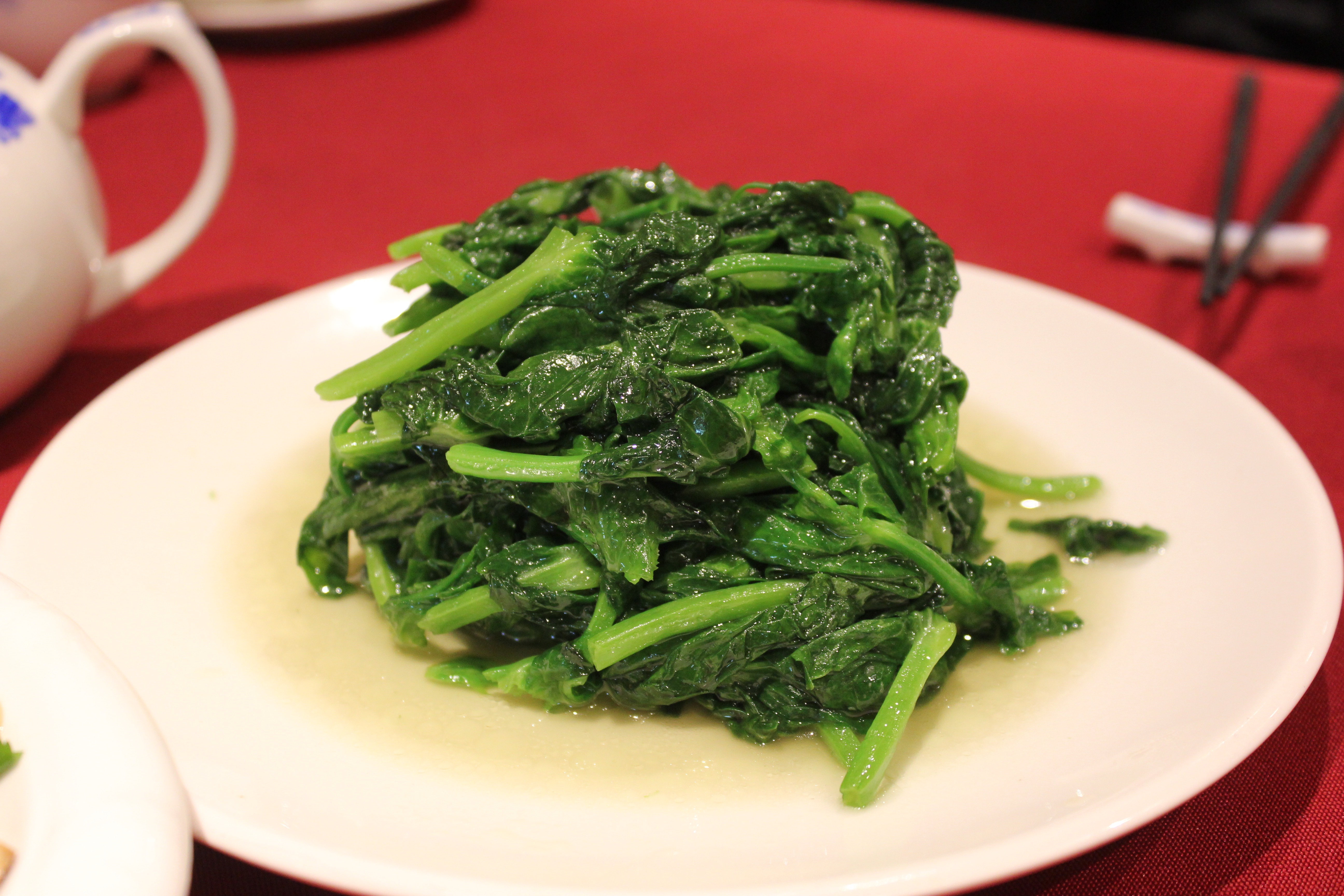 Dried Bamboo Shoots Noodles (crispy young bamboo atop delicious noodles)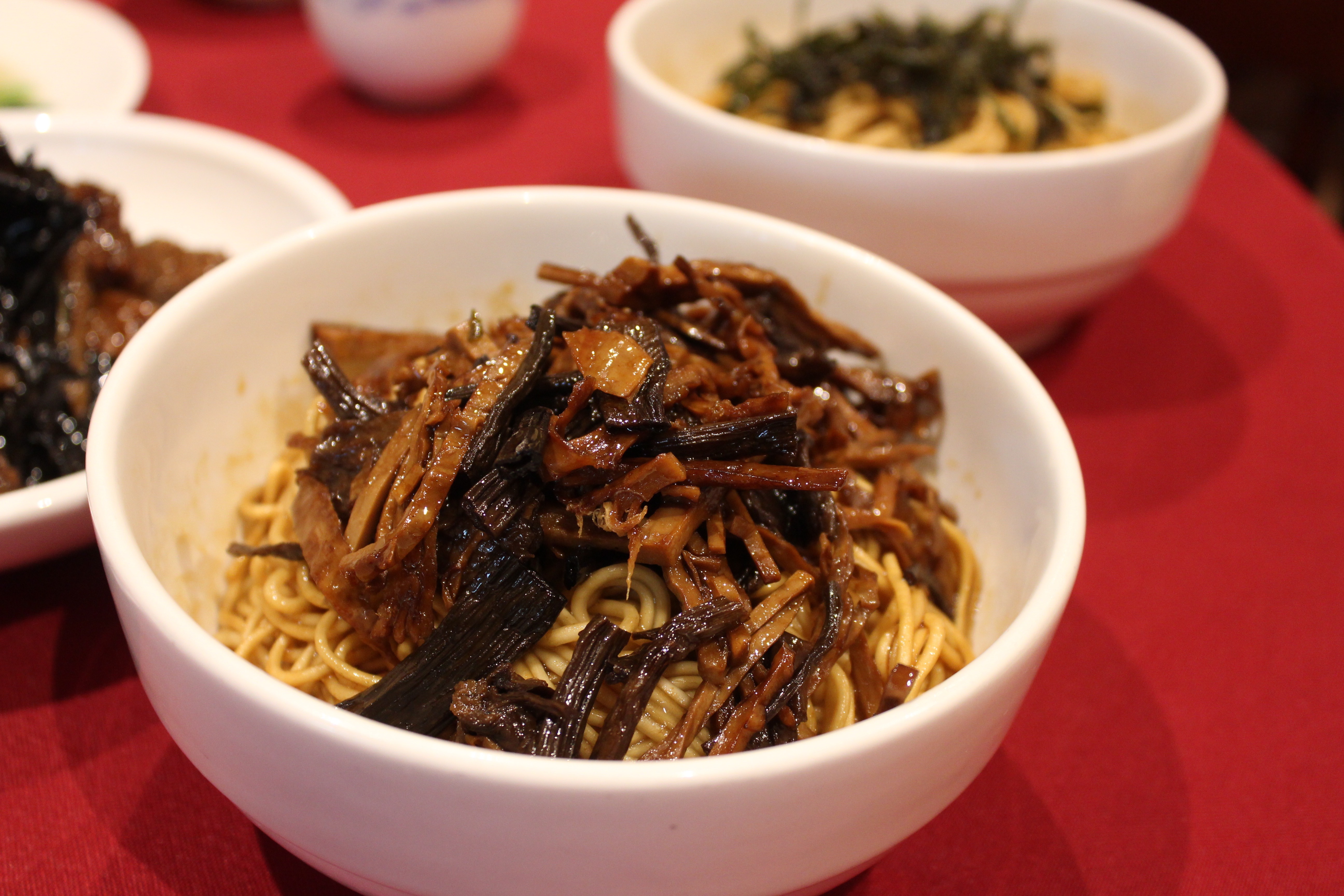 Quick note on Shanghai Vegetable Rice: This name is deceiving — watch out! There's meat hiding in this dish. The menu has English descriptions in addition to Chinese characters, so don't worry if you don't know your
年高
from your
年糕
yet. Address: 41 Tianping Lu, near Huaihai Lu; 天平路41号近淮海中路 Metro: Line 11, Jiao Tong University Telephone: +86 21 6282 9260 Hours: 11am-2:30am There's so much more for vegetarians to discover in Shanghai! Check out our other
veg blogs
for more recommendations and useful phrases. If you're looking for a further Shanghai foodie experience, join our
Night Eats
or
Street Eats Breakfast
where you'll discover exciting flavors, hidden gems, and new favorites. We gladly accommodate dietary restrictions. Happy (meat-free) eating!