This autumn, all profits from our seasonal and specialty tours will be donated to Shanghai Young Bakers. So join our Hairy Crab Feast, Beer & Bites or Night Eats & Wine Pairing this season to eat good food AND do good!
Who They Are:
Shanghai Young Bakers is a charity program. They provide a one-year fully-sponsored training in bakery and pastry to underprivileged Chinese youth aged 17 to 23. This training enables them to find qualified jobs and to lead independent lives after graduation.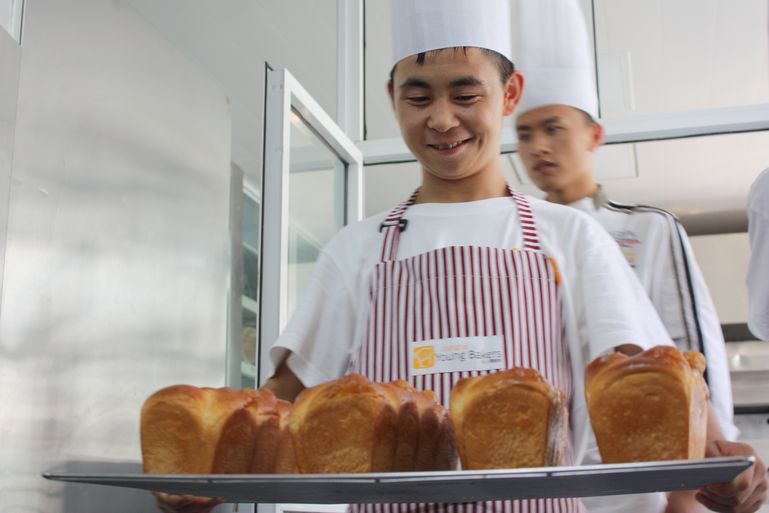 Shanghai Young Baker's Trainings:
They provide a well-rounded education. In addition to practical and theoretical baking classes, the education includes life skills (communication, self-awareness, nutrition, hygiene, financial management, CV writing), English, outings (cultural, sports, social), and a part-time internship at 4- and 5-star international hotels.
Who They Sponsor:
The young people they help are not only in situation of poverty but have also usually lost one or both of their parents, or have to financially support seriously ill or disabled relatives, and are thus under pressure to terminate their studies and start working as soon as possible. Without a strong academic background or technical skills, they often end up in unqualified menial jobs. And there's little opportunity for development or long-term prospects, and therefore have little chance to lift themselves out of the poverty cycle.
How They Sponsor:
The bakery market is booming in China, due to the rapid growth of bakeries and 4- and 5-star hotels. However, qualified bakers are still lacking. Their unique approach is to equip the underprivileged with a high demand skill. Despite China's fast developing economy, significant poverty has been persisting especially in China's most remotely located rural areas where all our students come from. They believe that the growing needs of the baking market can be an opportunity to help these populations.
Check out our calendar and join our Hairy Crab Feast, Beer & Bites or Night Eats & Wine Pairing to donate!