Hungry to improve your Chinese vocabulary, but don't know where to dig in? Welcome to our weekly Foodie Flashcard series. Follow along, study these morsels of knowledge, then dig in at your local restaurant to fully digest the information.
How to say 'potstickers' in Mandarin Chinese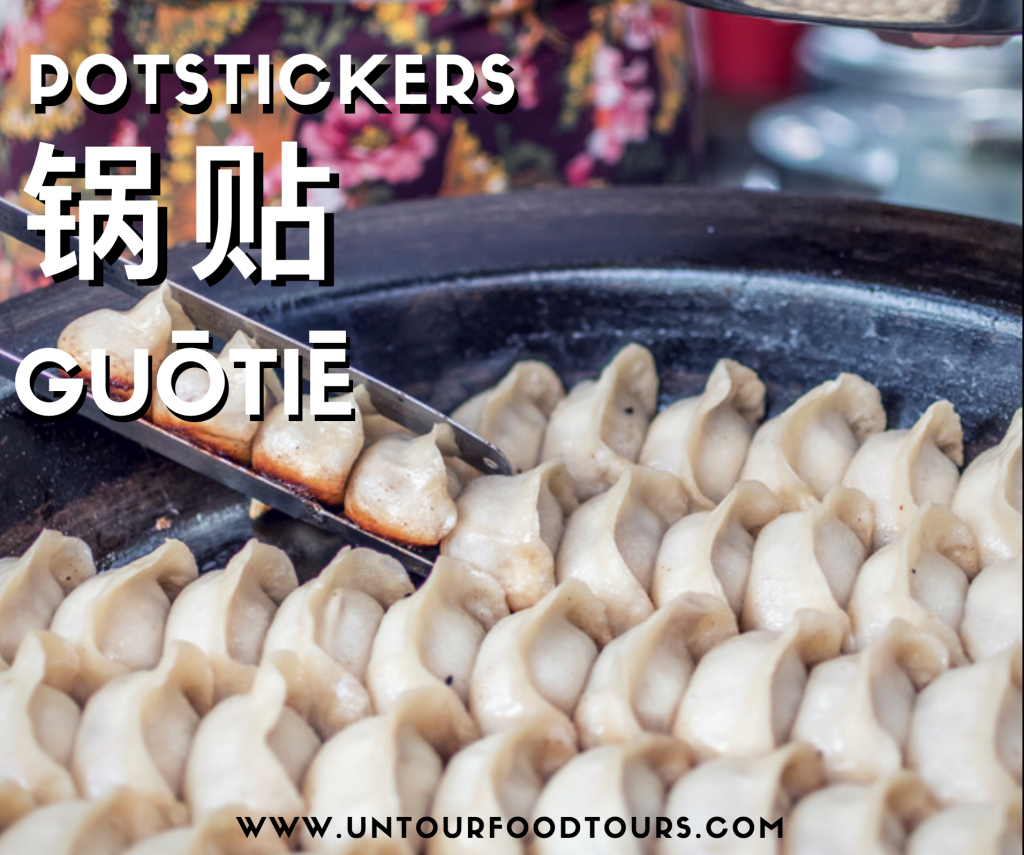 What is it?
"Guōtiē" translates literally to "pot stick" and is a pan-fried dumpling, also known as potstickers in North America. Originally, this Northern Chinese style dumpling popular as a street food, appetizer, or side order in Chinese, but their popularity has spread nationwide. Historians believe that these potstickers originated four millennia ago. The first mention in literature dates back to the Song Dynasty (960-1280 AD), where an ancient China report says that these pan-fried dumplings  are "exceptionally good for the human soul".
The filling for this dumpling usually contains pork, ginger, Chinese rice wine, sesame oil and pork jelly. The potstickers are shallow-fried in a wok (Mandarin "guo") so the bottoms are crisp and crunchy. A small quantity of water is added and the wok is covered with a bamboo lid so the dumplings steam. While the base of the dumplings is fried, the upper part and meat is steamed and this gives a texture contrast typical of Chinese cuisine. Vinegar is the dipping sauce.
Where To Find Potstickers In Shanghai:
 Yang Yang's Potstickers 洋洋锅贴

102 Gao'an Rd, near Jianguo West Rd.
高安路102号近 建国西路
Metro Line 7/9 – Zhaojiabang Rd.
Where To Find Potstickers In Beijing:
 Xian Lao Man 馅老满
252 Andingmen Nei Da Jie, near Jiaodaokou North 3rd Alley.
安定门内大街252号
Metro Line 2 -Andingmen
More Foodie Flashcard Fun:
Cowpea Noodles
Steamed Buns
Roujiamo
Stinky Tofu
Roasted Chestnuts
Soup Dumplings
Wontons
Hotpot