Hungry to improve your Chinese vocabulary, but don't know where to dig in? Welcome to our weekly Foodie Flashcard series. Follow along, study these morsels of knowledge, then dig in at your local restaurant to fully digest the information.
How to say 'Scallion Pancake' in Mandarin Chinese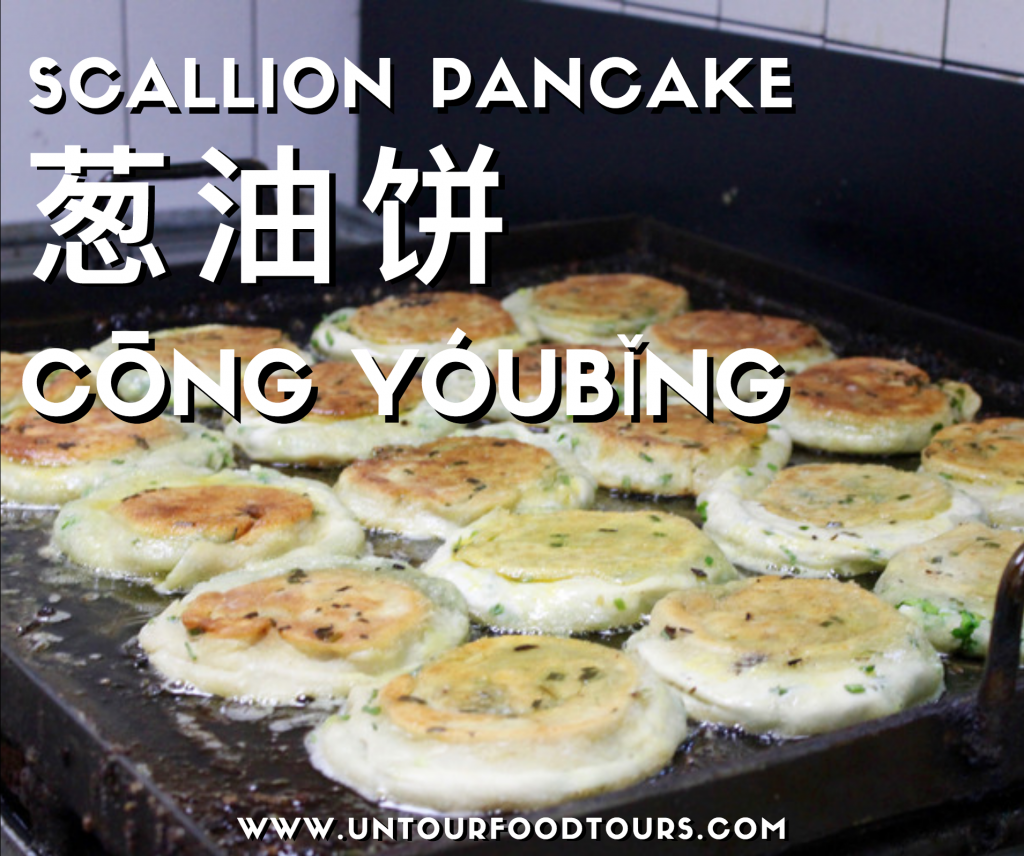 What is it?
Scallion oil pancakes (葱油饼, cōngyóubǐng) are a common breakfast treat in Shanghai. The little savory rounds are stuffed with salty pork and scallions and slicked with lard before being fried, then roasted to create the ultimate street food. You'll find queues of hungry diners waiting at the vendors who don't cut corners.
Where To Find Scallion Pancakes In Shanghai:
A Da Congyoubing 阿大葱油饼 
#4, 120 Ruijin Er Lu, by Yongjia Lu
瑞金二路4弄120号近永嘉路。
Metro: Line 1/10/12 – South Shaanxi Rd
Where To Find Scallion Pancakes In Beijing:
Dongsi Minfang Restaurant 东四民芳餐厅
79-2 Chaoyangmen Nei Dajie
朝阳门内大街79-2号
Metro: Line 2 – Chaoyangmen
More Foodie Flashcard Fun:
Potstickers
Cowpea Noodles
Steamed Buns
Chinese Burger
Stinky Tofu
Roasted Chestnuts
Soup Dumplings
Wontons
Hotpot