East Asian Buddhists do not follow a vegetarian diet as strictly as other practitioners, but when they do, they do it well.
Some restaurants offer meat substitutes, made from gluten, tofu and mushrooms, while others let the vegetables speak for themselves. Read on to find our top picks for Shanghai's best vegetarian restaurants.
Fu He Hui 福和慧  – A member of the Fu family of restaurants by Shanghainese celebrity chef Tony Rd, Fu He Hui is the only one that doesn't serve meat. Choose from three set menus of eight courses (priced at RMB 380, 680 or 880 per person) and expect an elegant and luxurious meal that even omnivores will swoon over. The inspiration is Buddhist (eight is the religion's luckiest number, thus the pricing and number of courses), and the heavenly dishes change with the seasons. The restaurant –made up mostly of baofang (private rooms) – is decorated with local antiques from the restaurateur's private collection, some that are allegedly worth millions. In 2017, it was ranked 48th on San Pellegrino's Best Restaurants in Asia list. In 2015, it earned the prized Highest New Entry title.
1037 Yuyuan Rd, near Jiangsu Rd. 愚园路1037近江苏路. Subway: Line 2/9 – Jiangsu Road. Tel: +86 21 3980 9188. Hours: 11am-2pm& 5-10:30pm. Menu: English & Chinese.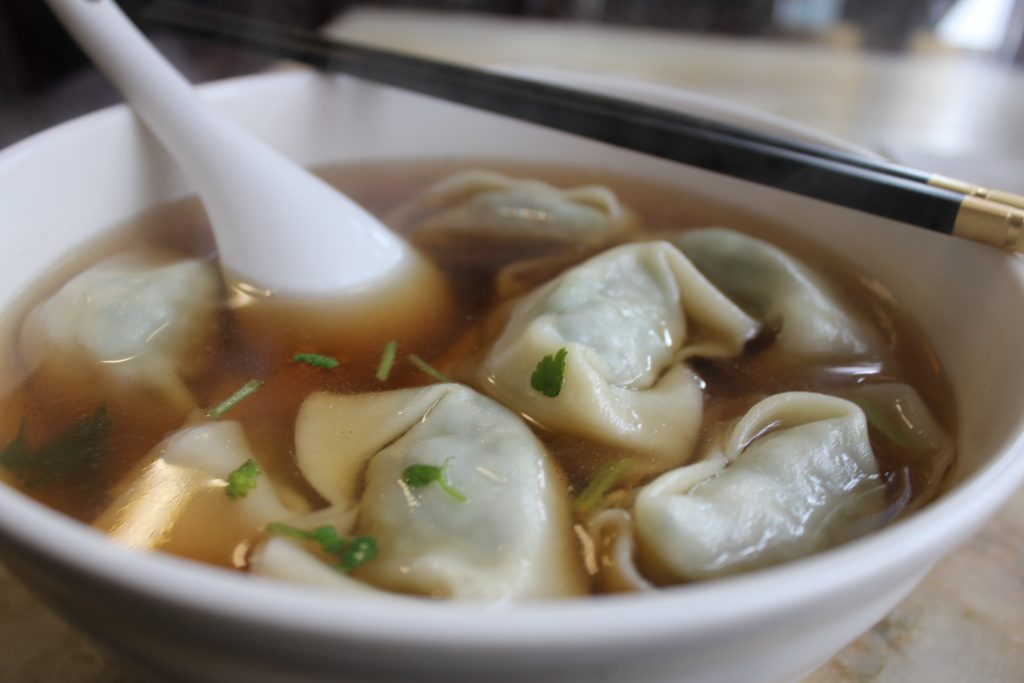 Godly Vegetarian  – This vegan restaurant has been catering to the herbivore crowd since 1922, but this is their lower-priced noodle & wonton shop in the former French Concession. The stripped down menu is a plus – the other shops make meat substitutes that underwhelm.
Order: vegetarian noodles (素面 sùmiàn), tofu roll (素鸭 sùyā馄饨 húntún)
303 Wuyuan Rd, near Wukang Rd.五原路303号近武康路. Subway: Line 1/7 – Changshu Road. Tel: +86 21 6471 8909. Hours: 11am-8pm. Menu: Chinese only.
Lucky Zen 吉祥草 – This Buddhist restaurant doubles as a grocer, bookstore and crystals vendor. The menu lists all the ingredients in English, so you'll have a good idea of what you're ordering. Don't skip the excellent teas – their drink list is as extensive and innovative as the main menu. More info.
Order: black pepper mushrooms (黑椒墨玉hēi jiāo mò yù), mouth-numbing spice bamboo tofu (麻辣腐竹 málà fuˇzhú), cold sour & spicy fern root noodles (酸辣蕨根粉suān là jué gēn fěn)
2F, 428 Madang Rd, near Hefei Rd. 马当路428号二楼近合肥路. Subway: Line 9/13 – Madang Road. Tel: +86 21 6373 0288. Hours: Tues-Sun 11am–9pm. Menu: Chinese & some English.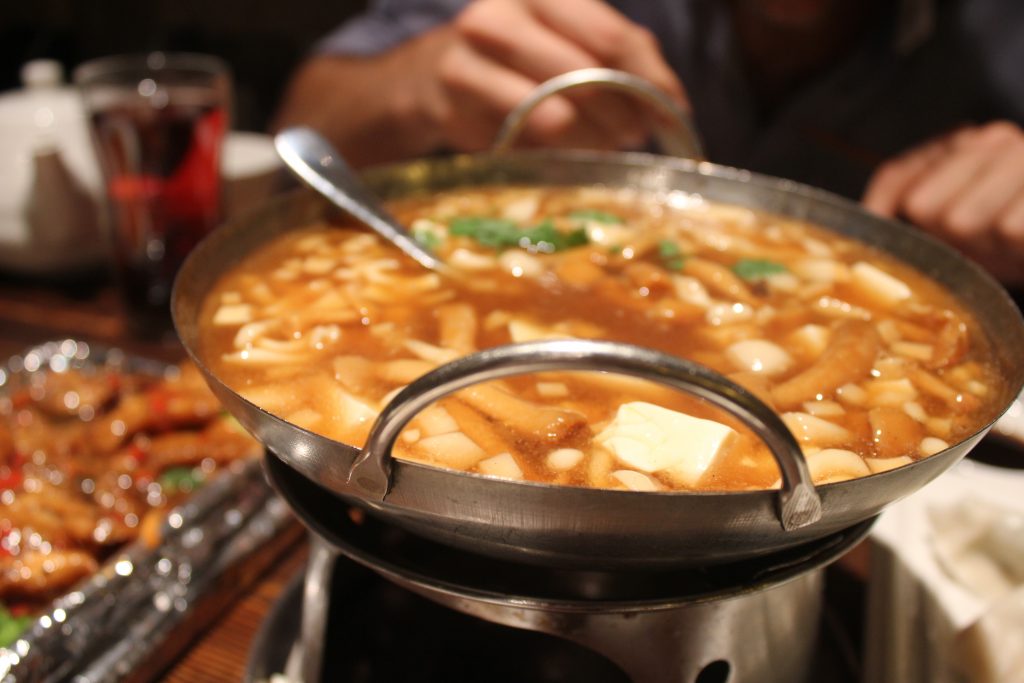 Wu Guan Tang 五观堂  – Don't be surprised if the diners at the table next to you are monks dressed in robes with shaved heads. This vegetarian restaurant strictly adheres to the Buddhist tenets regarding food, including the Four Withouts: no MSG, no products designed to look or taste like meat, no fried food and no carbonated beverages. Thankfully the food is so good, you won't miss any of those.
Order: roasted potato (烤土豆 kǎo tǔdòu), bamboo tofu & button mushroom salad (腐竹炝蘑菇fǔzhú qiàng mó龙豆口袋饼 lóng dòu koˇu dài bˇıng), nine-dish cold appetizer sampler (精选九珍盒 jīn xuǎn jǐu zhēn hé)
349 Xinhua Rd, near Dingxi Rd. 新华路349号近定西路. Subway: Line 10/11 – Jiaotong University. Tel: +86 21 6281 3695. Hours: 11:30am-9:30pm. Menu: Chinese & English.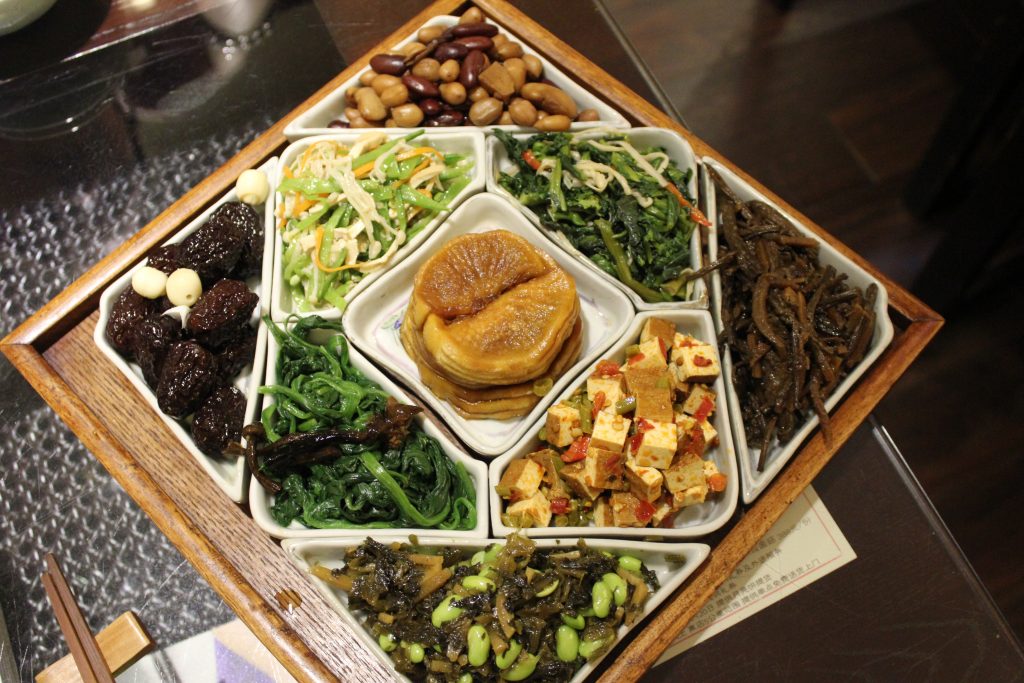 Wu Jie 大蔬无界 – This contemporary Chinese vegetarian restaurant has expanded to neighboring Suzhou and Hangzhou (plus created Miss Ma, a macaroon brand that uses vegetables for avors –it's way better than it sounds) with its local, organic food and focus on a plant-based lifestyle. There's nothing homestyle about this eatery, so you can expect playful, avante garde Chinese dishes that are a pleasure for carnivores and vegetarians alike. The Bund location is extra fancy, so pick that one for a night out and trust in the seasonal set menus.
Order: panko crusted mushroom katsu (炸腐衣豆排zhà fuˇyī dòu pái), lentillfera seaweed with vinaigrette dressing (卷珠帘juǎn zhū lián), golden oyster mushrooms & king oyster mushrooms with peanut chili sauce (巴蜀夫妻bā shǔ fū qī)
Bund Location: 4F, 22 Zhongshan East 2nd Rd, near Jinling Rd (East). 中山东二路22号4楼近金陵东路. Subway: Line 10 – Yuyuan Garden. Tel: +86 21 6375 2818.
Pudong location: 3F, 100 Century Ave, near Lujiazui Ring Rd.世纪大道100 号3楼近陆家嘴坏路. Subway: Line 2 – Lujiazui. Tel: +86 21 6877 7715.
Xujiahui location: 5F, 392 Tianping Rd, near Hengshan Rd. 天平路392号 5楼近衡山路. Subway: Line 1/9/11 – Xujiahui. Tel: +86 21 3469 2857. Hours: 11am-10pm. Menu: Chinese & English.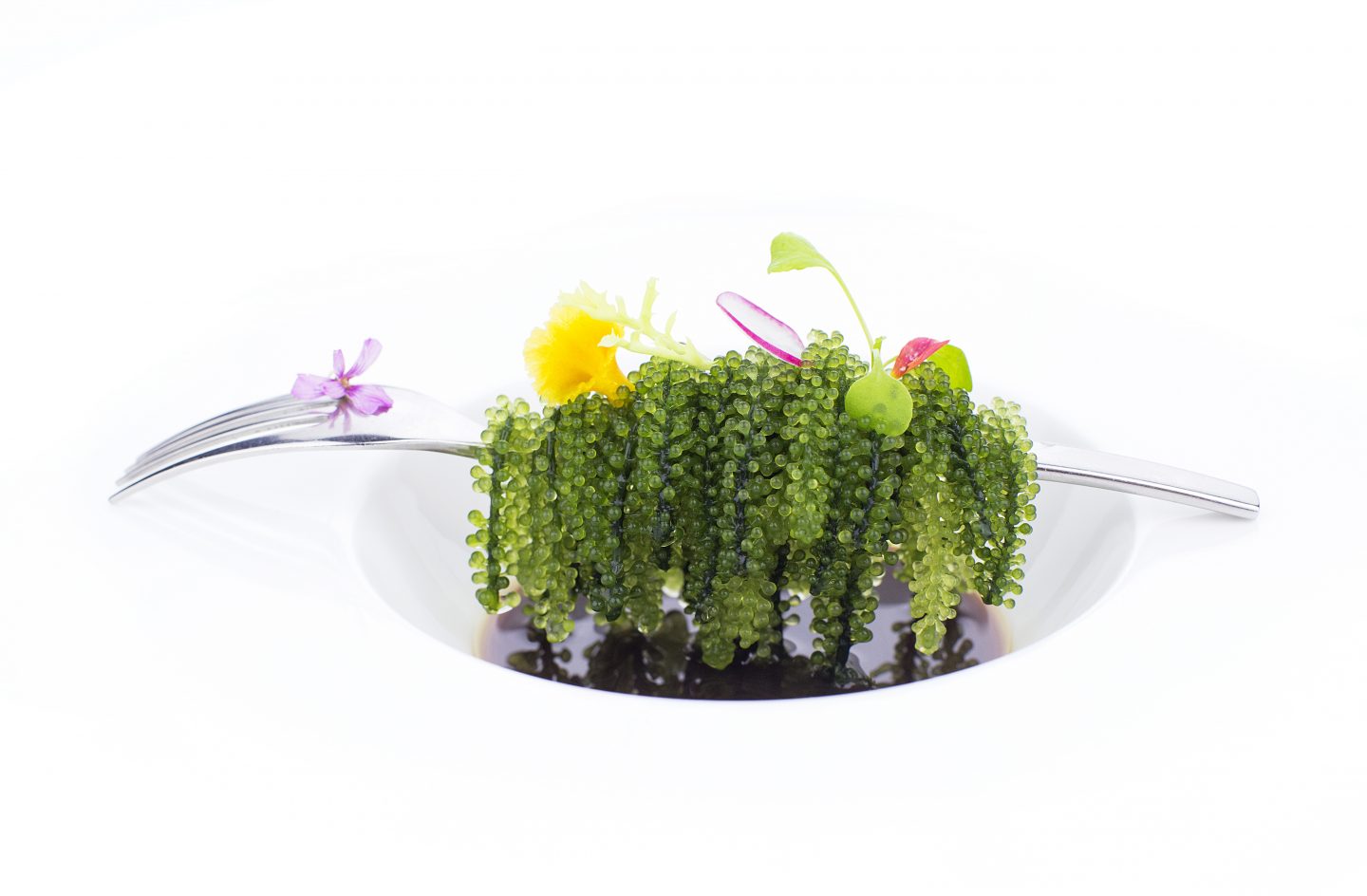 Hungry to find out more about Shanghai's vegetarian options? In Shanghai, both our Street Eats Breakfast and Shanghai Night Eats tours can be made vegetarian-friendly. Join us for a culinary journey you won't soon forget!