If you live outside of China, you may have never heard of Ningbo. A port city two hours south of Shanghai by train, Ningbo translates as "Serene Waves", but it could also be just known as the place to eat well. Part of the Jiangnan region of cooking, Ningbo cuisine is heavy on the seafood and rice (perhaps you've read Fuchsia Dunlop's Land of Fish & Rice?), and it's one of China's oldest cities, with a history of people living in the area over 7,000 years. So they've had some time to perfect their cooking techniques. One thing to keep in mind – most of the local restaurants in Ningbo seem to close early. Don't expect any of the seafood restaurants to seat you after 8pm, and arrive early to make sure they don't sell out of their specialty dishes.
Where to Eat in Ningbo:
Gang Ya Gou (缸鸭狗)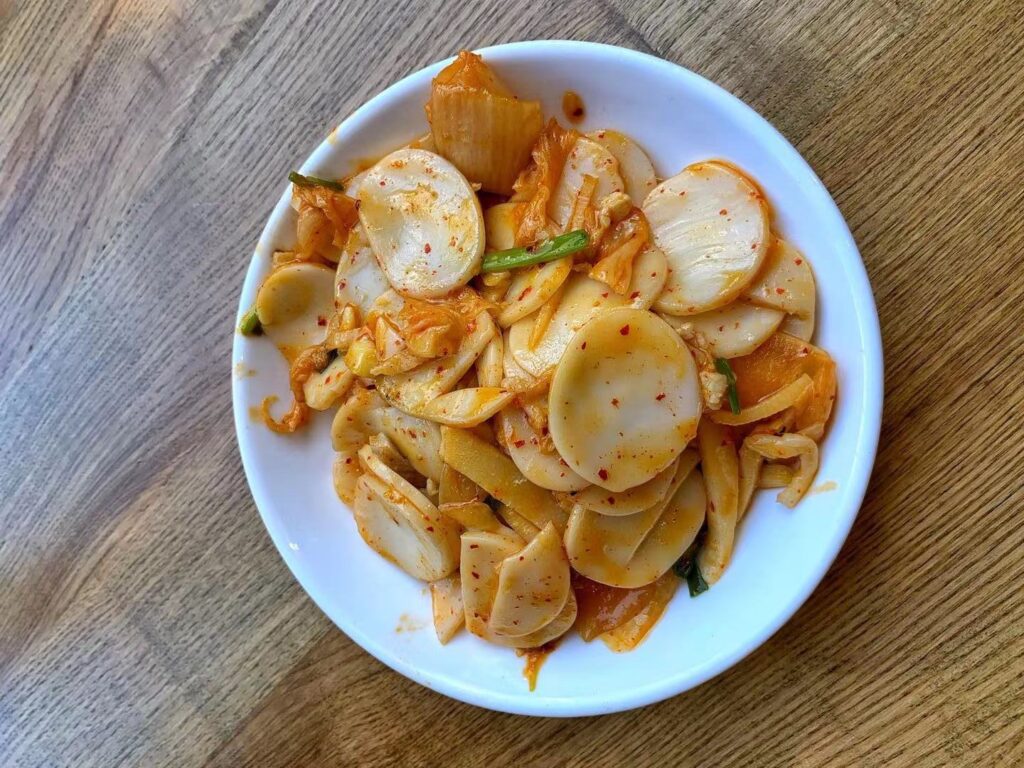 A delicious, quick service restaurant with a 100+ year history, Gang Ya Gou is a good place to try simple rice cakes, tangyuan (sesame stuffed rice balls), and wontons. There are several locations around town, the decor has been upgraded recently, but the food is excellent and the clientele is local grannies, so you know it's good! They also sell shrink-wrapped rice cakes and jarred sauces so you can bring home a taste of Ningbo.
999 Siming Middle Rd, near Nanning North Rd. 四明中路999号近南宁北路.
Ninghai Shicun (宁海食村)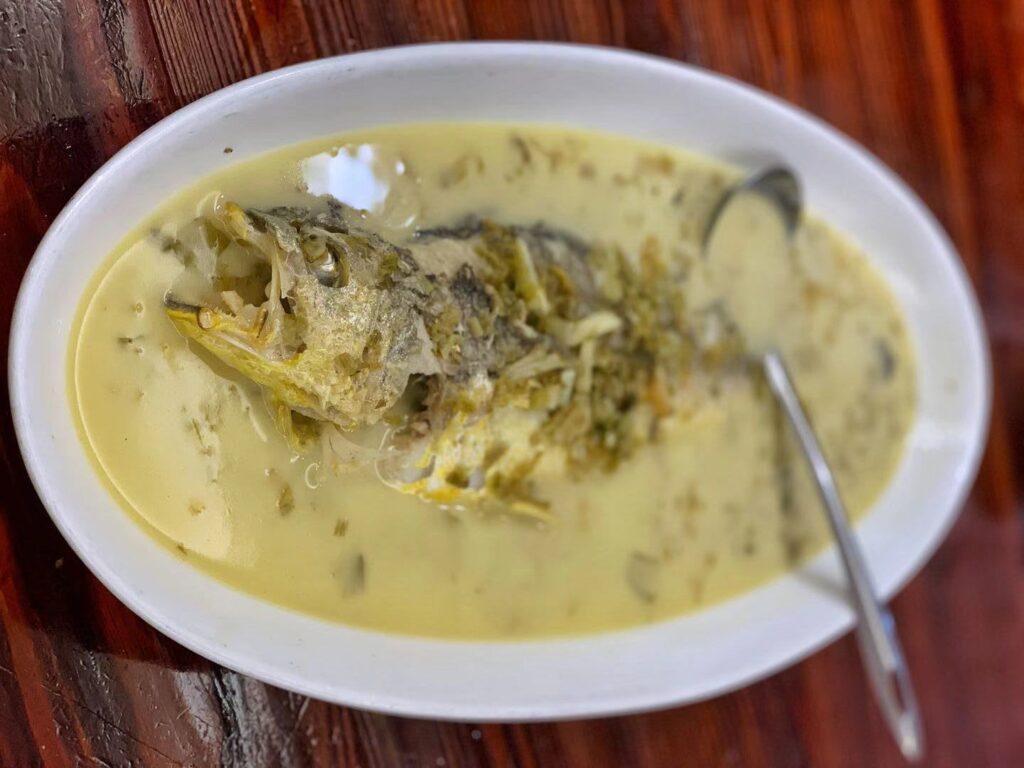 Ninghai is the sprawling county just south of Ningbo – you may have heard about it from the hiking trail named after the area or the local hot spring. Turns out, they have great food as well, and you can taste their specialties in Ningbo at one of several restaurants called  Ninghai Shicun. Like many restaurants in Ningbo, the menu is not written down; instead it's a display of fresh seafood and vegetables and you point to the ones you want and discuss how you want your dishes cooked. The waiters know their stuff, so trust their recommendations – and expect them to recommend a whole yellow croaker with pickled mustard greens (雪菜黄鱼). Say yes. And also order the Ningbo braised greens with rice cakes (宁波烤菜).
77 Xiaowen Street, near Shangshu Street. 孝闻街77号近尚书街.
Hong Deng Long Long Feng Fan Dian (红灯笼龙凤饭店)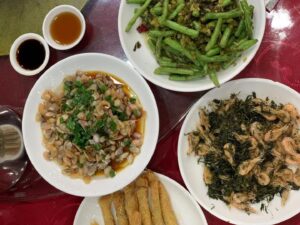 Another local seafood specialty restaurant, Hong Deng is a bit more rundown than the other restaurants on this list, but the food is top notch. Definitely go for the white crab with rice cakes (白蟹炒年糕) and the extremely interesting "Lard Cakes" (猪油快). This very stick rice cake lump served in a sweet soup with black sesame paste. The name comes from the lard that is mixed with the sesame paste. It's like a reverse tangyuan.
190 Zhongshan West Rd, near Xiaowen Street.
A La Ming Zao (阿拉名灶)
Expect a queue of at least an hour if you come at peak meal times, which you have to because they siesta from 1:30pm-5pm. The seafood here is excellent quality, like the Yellow Croaker rolls (腐皮包黄鱼), which wrap yellow fish in deep-fried tofu skins. But you should also stay on land and order the Dongpo pork (东坡肉).
326 Zhenming Rd, near Moon Lake Park. 镇明路326号在月湖公园的东边.
Where to Eat near Dongqian Lake:
Just 45 minutes from Ningbo city lies Dongqian Lake.  A resort town surrounds the 20 square kilometer lake, and you can choose from plenty of five star hotels (including the first Park Hyatt in China). You can bike around the lake, take boats, explore local temples, and more in this area, but also eat! Expect exceptional food, but BYOB if you're into that sort of thing. For some reason the five star hotels haven't brought in proper wine programs yet.
Park Hyatt's Seafood House
Don't be turned off by the unoriginal name. This is the only two "Black Pearl" restaurant in Ningbo. (Black Pearls are China's answer to the Michelin Guide.) The smoked mandarin fish cold starter is a must-order, and the the wok-fried rice cakes (niangao) with eggplant and minced pork is excellent. You can order the herring tail here, or at the Hilton below where they serve it by the half order. It's so big, you might be better off getting the whole Dongqian Lake white fish here.
Hilton Ningbo Dongqian Lake's Fortune Pavilion
Another great option near the lake, this Ningbo restaurant does an excellent version of the herring tail (and you can order it by the half – see picture- and it was still HUGE). The new potatoes fried with pork and seafood were also excellent, as was the flaming beef. They may well have had the best Yellow Croaker rolls (腐皮包黄鱼) – and we tried those at three restaurants!
For more info on regional Chinese cuisines, join our Shanghai Night Eats Tour.