Hungry to improve your Chinese vocabulary, but don't know where to dig in? Welcome to our weekly Foodie Flashcard series. Follow along, study these morsels of knowledge, then dig in at your local restaurant to fully digest the information.
How to say 'cowpea noodles' in Mandarin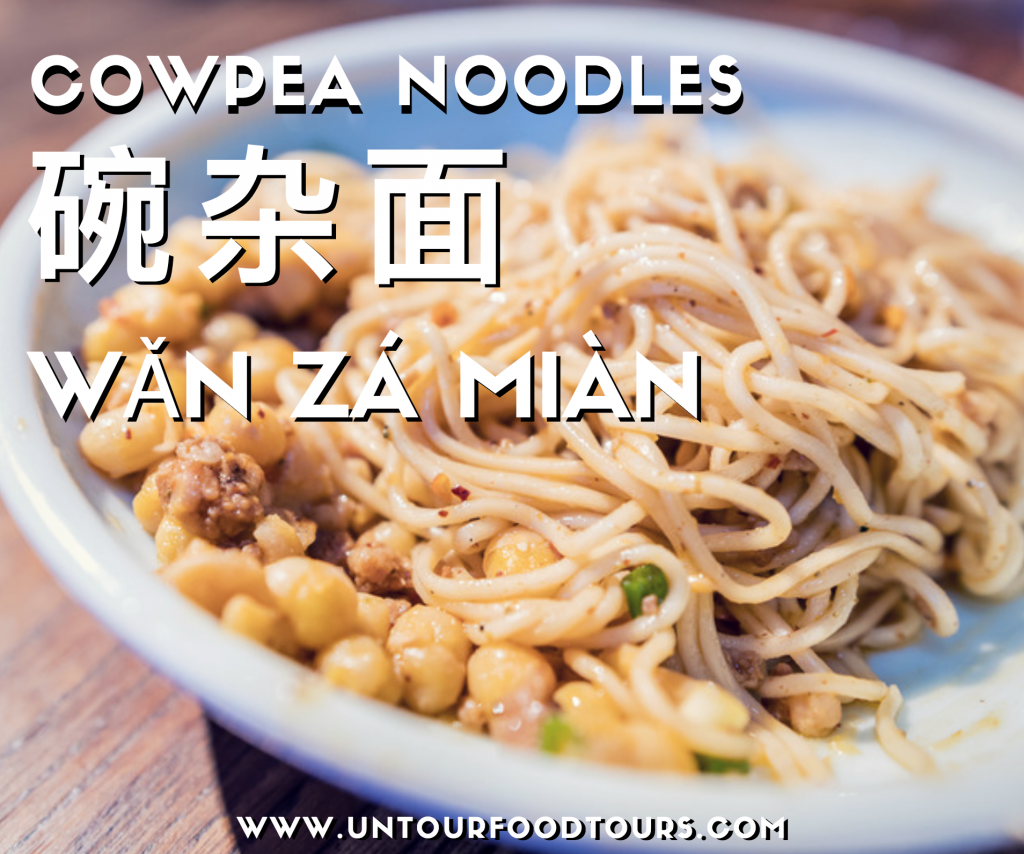 What is it?
You may have heard of dandan noodles (担担面, dàndàn miàn), the most famous noodle dish in the Sichuanese culinary canon, but wanza mian is the region's best-kept secret. It can be ordered in soup or dry, but it always comes topped with cowpeas (like a milder chickpea), wilted greens and ground pork braised in a spicy sauce of chilis and Sichuan's famous mouthnumbing peppercorn to get your tongue tingling.
Where To Find Wanza Noodles In Shanghai:
Liu Tang Men 六堂门
Metro Line 9/10 – Jiaotong University
Where To Find Wanza Noodles In Beijing:
Pang Mei Mian Zhuang 胖妹面庄
Xiang'Er Hutong, near Dongsi North Avenue, Dongcheng District
东城区香饵胡同东口近东四北大街
Metro Line 5 – Beixinqiao
More Foodie Flashcard Fun:
Steamed Buns
Roujiamo
Stinky Tofu
Roasted Chestnuts
Soup Dumplings
Wontons
Hotpot