Hungry to improve your Chinese vocabulary, but don't know where to dig in? Welcome to our weekly Foodie Flashcard series. Follow along, study these morsels of knowledge, then dig in at your local restaurant to fully digest the information.
How to say 'Beef Rice Noodles' in Mandarin Chinese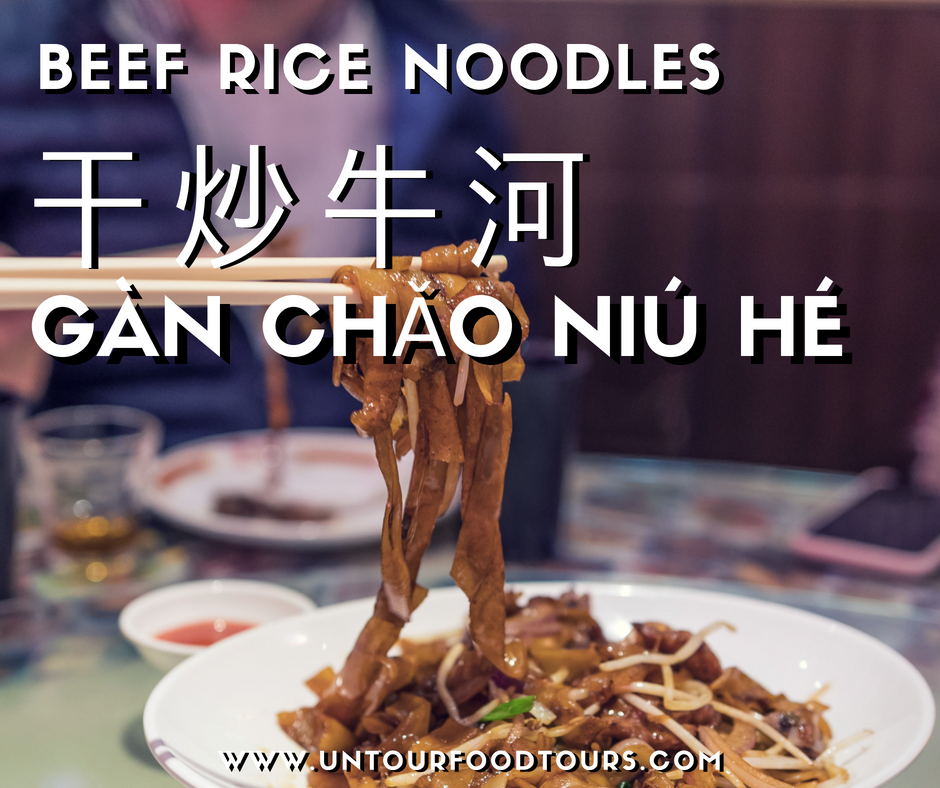 What is it?
The main ingredient of this dish is he fen/hor fun wide rice noodles, which is also known as Shahe fen, originating in the town of Shahe in Guangzhou. The noodles are dry-fried (without sauce) with beef marinated in soy sauce that is first seared in the wok. Then in go the onions, beansprouts and green onions, then the noodles, dark & light soy sauce and sugar.
Where to Find Beef Rice Noodles in Shanghai:
Cha Canting 茶餐厅
30 Sinan Rd, near Huaihai Rd
思南路30号近淮海路
Metro Line 13 – Middle Huaihai Rd
Where to Find Beef Rice Noodles in Beijing:
One Family – One Canteen 一家一饭堂
Building 1, Yaxing Mansion, 46A Liangmaqiao Road
亮马桥路甲46号亚星大厦1楼
Line 10 Liangmaqiao Subway Station
010-64624036
More Foodie Flashcard Fun:
Pineapple Bun
Kindling Noodles
XL Potstickers
Preserved Mustard Greens Bread
Face Bacon
Red-Braised Pork
Scallion Pancakes
Potstickers
Cowpea Noodles
Steamed Buns
Chinese Burger
Stinky Tofu
Roasted Chestnuts
Soup Dumplings
Wontons
Hotpot