Hungry to improve your Chinese vocabulary, but don't know where to dig in? Welcome to our weekly Foodie Flashcard series. Follow along, study these morsels of knowledge, then dig in at your local restaurant to fully digest the information.
How to say 'Pineapple Bun' in Mandarin Chinese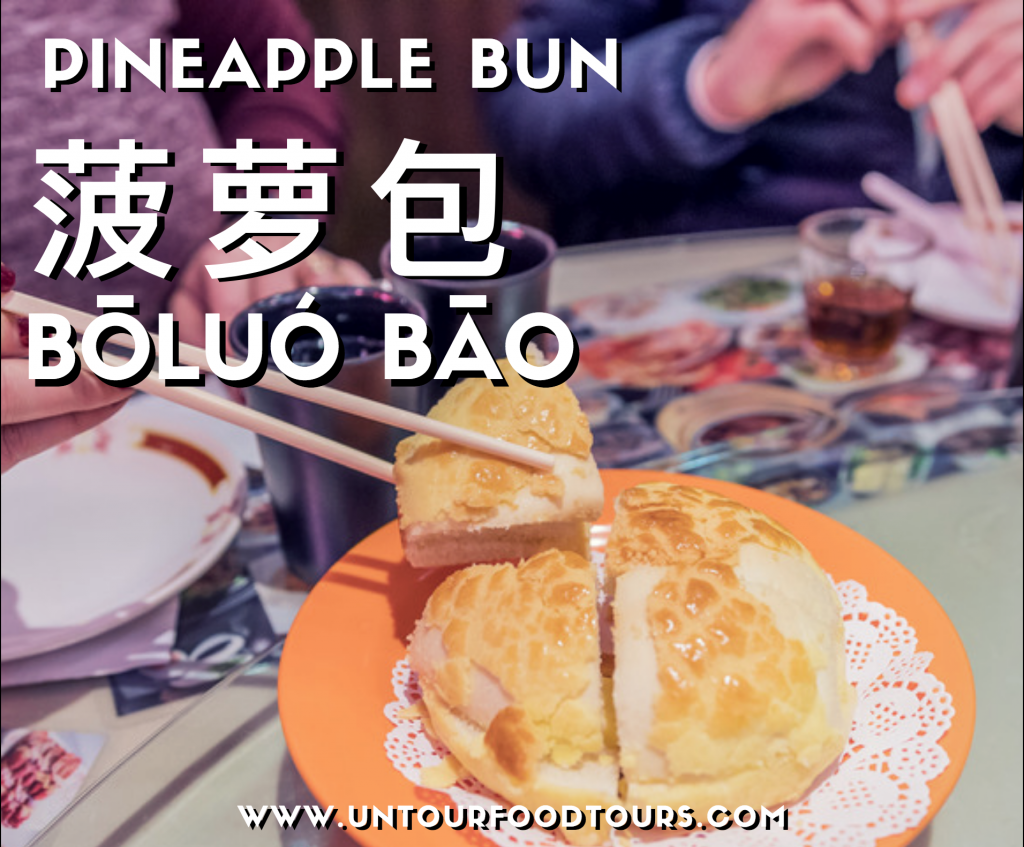 What is it?
Although it is known as "pineapple bun", the traditional version contains no pineapple. The name originated from the fact that its sugary top crust is cooked to a golden-brown color, and because its checkered top resembles the top layer of a pineapple. The top of the pineapple bun (the part which resembles a pineapple) is made of a dough similar to that used to make sugar cookies, which consists of sugar, eggs and flour. It is crunchy and quite sweet compared to the bread underneath. The bread dough underneath is the same used in Chinese style Western breads, which is a softer and sweeter dough compared to Western breads. It is popular with breakfast or afternoon tea. In June 2014, the Hong Kong Government listed the pineapple bun as a part of Hong Kong's intangible cultural heritage.
Where to Find Pineapple Buns in Shanghai:
Jade Garden
Jing'an Kerry Centre (South Wing). 4/F, 1238 Yan'an Middle Rd, near Changde Rd延安中路1238号, 近常德路
Metro Line 2/7 – Jing'an Temple
Where to Find Pineapple Buns in Beijing:
Gang Zhen Cha Can Ting 港真茶餐厅
Level B1, Main Building, DRC International Compound, 19 Dong Fang East Road, Off the East Third Ring Road
东三环东方东路19号DRC外交办公大楼B1层
Line 10 Liangmaqiao Subway Station
010-85315118
More Foodie Flashcard Fun:
Kindling Noodles
XL Potstickers
Preserved Mustard Greens Bread
Face Bacon
Red-Braised Pork
Scallion Pancakes
Potstickers
Cowpea Noodles
Steamed Buns
Chinese Burger
Stinky Tofu
Roasted Chestnuts
Soup Dumplings
Wontons
Hotpot